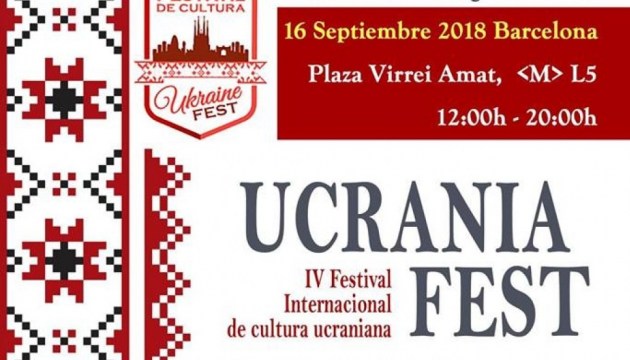 International Ukrainian Culture Festival to be held in Barcelona in autumn
On September 16, 2018, the 4th International Festival of Ukrainian Culture, Ucrania Fest, will be held in Barcelona.
"On September 16, 2018, the International Ukrainian Culture Festival Ucrania Fest will be held in the city of Barcelona, Spain," the Stozhary portal reported.
The guests of the festival will have an opportunity to know more about Ukraine. The program of the event includes concerts and exhibitions, fairs, workshops of folk crafts, fashion defile and, of course, dishes of Ukrainian cuisine.
ish