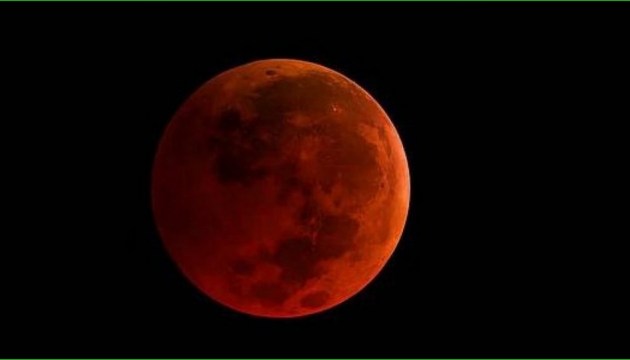 'Blood Moon': Almost all phases of eclipse to be visible in Ukraine
Almost all three phases of a total lunar eclipse will be visible in Ukraine today.
The astronomical phenomenon will last a record-breaking one hour and 43 minutes, making it the longest of the 21st century, Radio Liberty reports.
"In Ukraine, it will be possible to observe almost all phases of the current eclipse. The moon will gradually disappear behind the shadow of the Earth at 20:14. The partial eclipse will begin at 21:24, and the full eclipse will start at 22:30 - when the Earth's satellite will turn red. The whole process will end at 02:28," reads the report.
In order to observe the eclipse, no special equipment is needed. The view of the spectacle will all depend on the weather.
The red moon phenomenon, also called a Blood Moon, is possible because, while the moon is in total shadow, some light from the sun passes through the Earth's atmosphere and is bent toward the moon. The total lunar eclipse also coincides with Mars being unusually close to the Earth.
iy