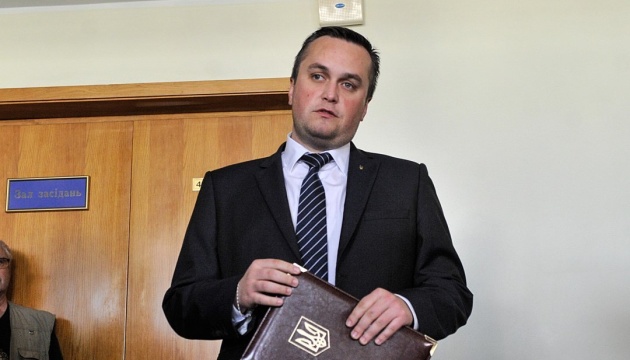 TI Ukraine urges SAPO head Kholodnytsky to resign
International human rights organization Transparency International Ukraine has urged Head of the Specialized Anti-Corruption Prosecutor's Office (SAPO) Nazar Kholodnytsky to resign from his work in prosecution.
The organization believes that it is the only move that can be made by the SAPO head to restore trust in the institution headed by him and renew intense anti-corruption activity in Ukraine.
"Head of an institution is its leader and the representative by whom the entire institution is judged - that is why his soiled reputation casts shade on the entire SAPO. Given the circumstances, TI Ukraine urges Nazar Kholodnytsky to resign. Preservation of SAPO's independence and people's trust in the institution is essential for further anti-corruption activity in Ukraine," TI Ukraine said.
Earlier, a similar statement was issued by the U.S. Embassy in Ukraine.
The embassy's report appeared after the Qualification and Disciplinary Commission of Prosecutors recommended that Kholodnytsky be reprimanded, rather than dismissed from his position for a committed disciplinary offense.
Director of the National Anti-Corruption Bureau of Ukraine (NABU) Artem Sytnyk intends to file an appeal against the decision.
NABU and the Prosecutor General's Office accuse the SAPO head of disciplinary offenses after the disclosure of audio recordings made in Kholodnytsky's office.
According to Sytnyk, the recordings concern the leak of information about preparations for searches to people whose homes had to be searched, the pressure on certain officials and the courts to make them take certain decisions. The fact of urging a witness to provide false testimony was also recorded.
op