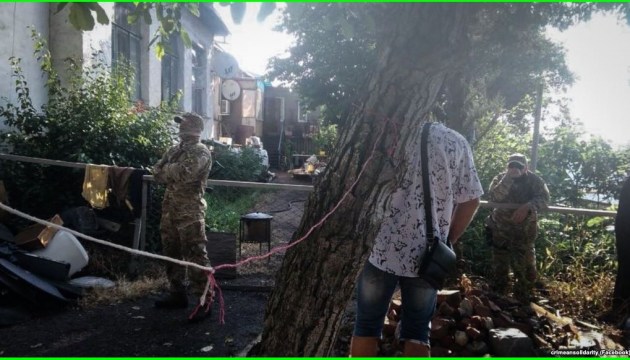 Invaders in Crimea prosecute children who removed Russian flag from village council
Searches were conducted in five houses of the Crimean Tatars in occupied Crimea. Criminal cases were opened against minors over violation of the state symbols of the Russian Federation, according to the Crimean Solidarity movement.
"It became known that earlier, in May 2018, juvenile boys, whose houses are currently being searched, removed the flags of the Russian Federation from the administrative building of a village council and threw them out. In this regard, the investigation department filed a criminal case under Article 329 of the Criminal Code. This article provides for restriction of freedom, forced labor, arrest or imprisonment," reads the report.
According to the movement, the Center for Combating Extremism identified those involved in the incident and they have already given evidence.
According to Crimean Solidarity, the searches took place at the houses of Mustafa Koki, Umer Abduveliyev, Ridvan Seytkhalilov, Seitumer Asanov. All of them live in the village of Kurske, Bilohirsk district of Crimea. In addition, investigative actions were conducted in the village of Kholodivka, Sudak district, in the home of Aziz-Muhammed Aliyev.
"Minor Aziz-Muhammed stayed at home. The equipment was not seized. Law enforcers just performed a visual inspection," activists said.
op