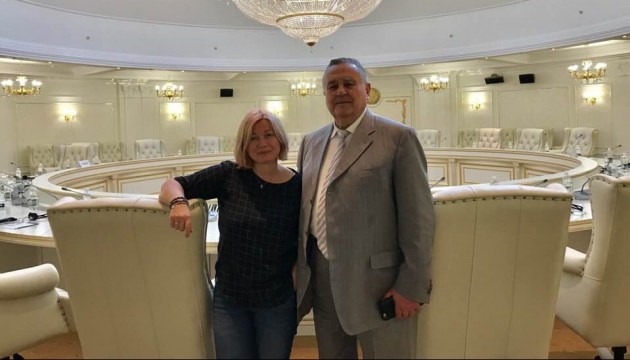 No 'referendum' in occupied Donbas - Iryna Gerashchenko
The Ukrainian side at a meeting of the political subgroup of the Trilateral Contact Group (TCG) for the peaceful settlement of the situation in Donbas clearly stated to the Russians that there can be no question of any referendums in occupied areas.
Ukraine's representative in the TCG, First Deputy Head of the Verkhovna Rada of Ukraine Iryna Gerashchenko, wrote this on her Facebook page on Wednesday evening.
"The Ukrainian side posed one more question to the Russian at the TCG and political subgroup meetings. Was the idea of a 'referendum' in Donbass raised at the summit in Helsinki? We clearly stated that there can be no question of any referendums on occupied Ukrainian lands," Gerashchenko wrote.
She added that holding a referendum by a foreign state on the territory of another sovereign state is an international crime.
Gerashchenko stressed that Russia had already committed one such crime in Crimea and this should not be repeated in Donbas, where Russia and its proxies have already committed thousands of crimes against humanity.
"The shooting down of the Boeing, the killing and wounding of Ukrainians, illegal detentions, torture, infrastructure destruction, theft of property, export and dismantling of Ukrainian enterprises and mines. We are recording all this. We recall this every time in Minsk, and we expect the government to file new lawsuits against Russia at international courts," Gerashchenko said.
op