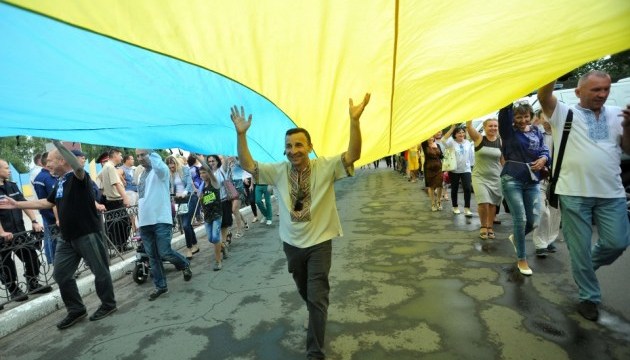 Lysychansk marks fourth anniversary of liberation from militants
The city of Lysychansk in Luhansk region on Tuesday marked the fourth anniversary of its liberation from illegal armed groups by holding a rally and honoring the memory of the deceased soldiers, the press service of the Luhansk regional military and civilian administration has said.
"Lysychansk was the next after the liberation of Rubizhne and Severodonetsk. Heavy fighting lasted here for several days. Residents of the city left the epicenter of fighting. They had to cross the Siversky Donets River themselves, because the bridge was mined. Inhabitants of the neighboring cities did not hesitate to respond to the call for assistance to Lysychansk residents. Somebody sheltered them at home, and somebody helped them with food and clothes. They were experiencing these events together, and then together they rejoiced at the victory," said Olha Lishyk, deputy head of the regional state administration.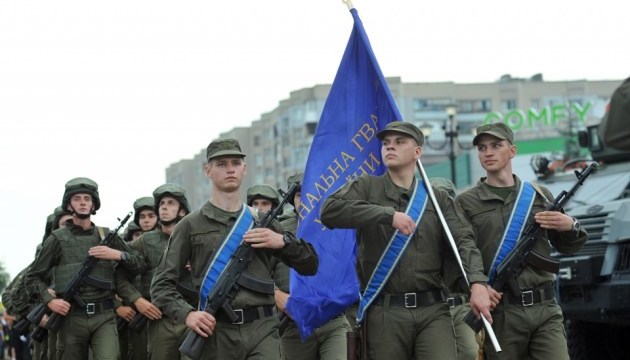 She said that the day will come when all the cities that are now temporarily occupied by invaders will join a united, independent Ukraine and the state flag of Ukraine will fly above every government institution.
The rally participants laid flowers at the memorial to the deceased servicemen, Major General, Commander of the Military Unit No. 3011 of the National Guard of Ukraine Oleksandr Radiyevsky, Colonel Pavlo Snytsar and Soldier Yuriy Kotsiara, and commemorated them with a minute of silence.
Military and residents of the city held a festive procession from the bus station to Peremohy Square.
There was also a parade of soldiers and military equipment, followed by a concert of the military-musical center of the Ukrainian Ground Forces on Peremohy Square.
op