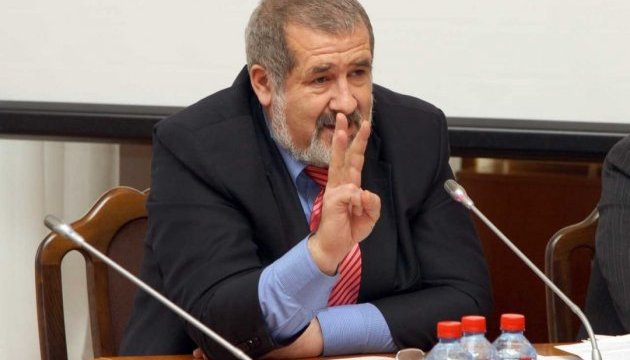 By Year of Indigenous Languages, appropriate amendments to Ukrainian legislation should be adopted – Chubarov
Chairman of the Mejlis of the Crimean Tatar people MP Refat Chubarov hopes that by the next year proclaimed by the United Nations as the International Year of Indigenous Languages, Ukraine will amend the Constitution concerning the rights of indigenous peoples, including Crimean Tatars.
The chairman of the Mejlis said this during the briefing "Analysis of human rights violations in the occupied Crimea in the first half of 2018", an Ukrinform correspondent reported.
"By the International Year of Indigenous Languages, the Ukrainian state should introduce amendments and additions to the tenth section of the Constitution of Ukraine - the Autonomous Republic of Crimea," Chubarov said.
He recalled that the whole text of these amendments and additions was prepared last year. Two draft laws "On the status of the Crimean Tatar people in Ukraine" and "On the indigenous peoples in Ukraine" were also prepared. At the same time, he expressed concern that some Ukrainian politicians did not understand the importance of making decisions in this area. But, according to him, there is already an agreement on a meeting with the president of Ukraine, during which a date of the Constitutional Commission regarding these legislative initiatives will be discussed.
According to Chubarov, the adoption of the national legislation on indigenous peoples will strengthen the position of Ukrainian diplomacy in the issue of regaining control of Crimea.
ish