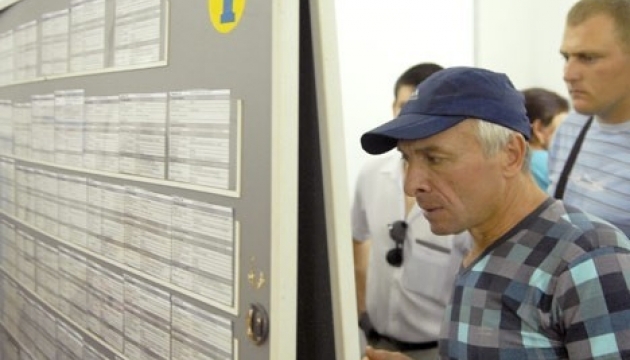 State Statistics: 1.2% of Ukraine's able-bodied population officially unemployed
The number of the registered unemployed in Ukraine in late April 2018 made up 1.2% of the able-bodied population, while the number of job offerings dropped by almost 10%, according to a report on the State Statistics Service's website.
Thus, in April 2018, the number of registered jobless people totaled 326.8 thousand, 78.1% of whom received unemployment benefits.
In April, 1.8% of the unemployed people lived in rural areas and 1.0% - in cities and towns. More than half of the total number of registered unemployed people were women.
Also, in April 2018, 280.5 thousand people received unemployment benefits, the average sum of which was UAH 2,422, which makes up 65.1% of the established minimum wage (UAH 3,723).
In addition, in April 2018, the number of job offerings, submitted by employers to the State Employment Service, decreased by 9.9%, or 9.2 thousand, compared with the previous month, and made up 83.8 thousand.
iy