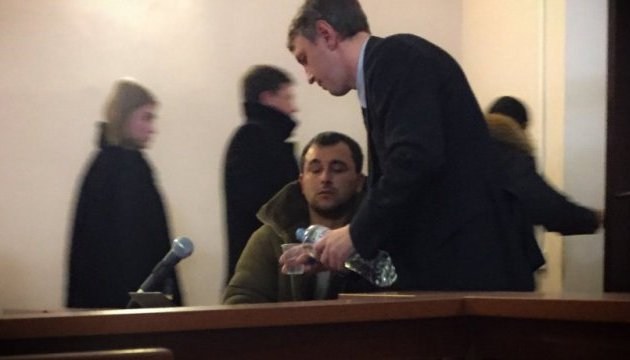 Crimean blogger Ramazanov freed
Crimean blogger Ismail Ramazanov, who was in custody for more than five months for "propaganda of extremism, has been released from Simferopol's detention center.
The head of the Central Election Commission of the Kurultai of the Crimean Tatar people, Zair Smedlya, reported this on his Facebook page.
As reported, on Thursday, July 12, a "court" in Crimea rejected a petition from investigators to extend the term of his stay in the detention center.
Previously, Ramazanov's defense team has repeatedly been calling for a change of the preventive measure for him to house arrest, considering his stay in the detention center illegitimate.
Ramazanov was detained on January 23 by Russian security forces after a search in his house in the village of Novy Svit in Simferopol district. He was charged with "propaganda of extremism" with the help of Internet radio Zello. Later, the court arrested him and charged him with "spreading extremist materials." The investigation also suspected Ramazanov of the illegal storage of cartridges.
He does not recognize the guilt. At the last "court" session, Ramazanov called the name of an FSB officer - Maksimenko, who used cruel torture against him. Ramazanov drew a portrait of this employee, demanding his identification and a face-to-face meeting with him.
op