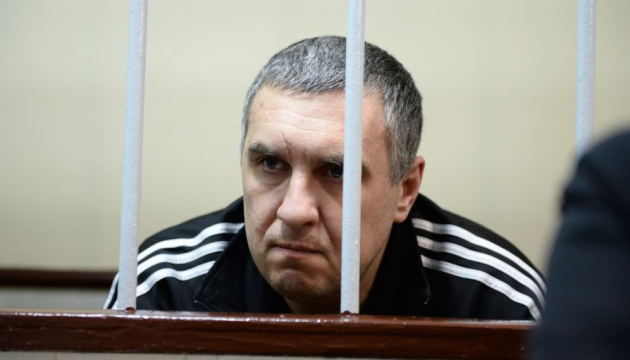 'Crimean saboteur' Panov jailed for eight years
The Russian-controlled Supreme Court of Crimea has issued a verdict against Ukrainian citizen Yevhen Panov, who was accused of preparing sabotage on the territory of the annexed peninsula, sentencing him to eight years of imprisonment in a high-security penal colony, Hromadske Radio has reported.
In particular, Panova was found guilty of all charges brought against him, namely Article 281 (preparation of sabotage), Part 3, Article 222 (illegal acquisition, transfer, sale, storage, transportation or carrying of weapons, their main parts, ammunition), Part 3, Article 226.1 of the Russian Criminal Code (smuggling of firearms or their main parts, explosive devices, ammunition, weapons of mass destruction).
"By the aggregate of articles, by partial punishment, to impose a sentence of eight years' imprisonment with serving a term in a high-security colony," Judge Andrei Paliy said.
The verdict was announced in open mode, unlike other court sessions in this case, which were held behind closed doors. After the verdict was announced, Panov's mother, Vira Kotelianets, reacted to the verdict in the courtroom saying: "May God give you what you deserve."
At a previous court hearing during the debate, prosecutor Esvet Furmambetov asked the court to sentence Panov to ten years and six months' imprisonment in a high-security colony.
Ukrainian citizen Yevhen Panov, according to the investigation, "planned an act of sabotage at civil and military facilities in Crimea." He was detained at the administrative border with Crimea in August 2016. Andriy Zakhtey was also detained together with him and under the same charges. Zakhtey subsequently signed a pre-trial agreement with the investigation. In February, he was sentenced to six years and six months of imprisonment in a high-security colony and fined 220,000 rubles. Panov rejected a deal with the Russian investigation. He claims that he was abducted by FSB officers in the neutral territory of the Chonhar crossing point and that he was not involved in plotting sabotage.
op