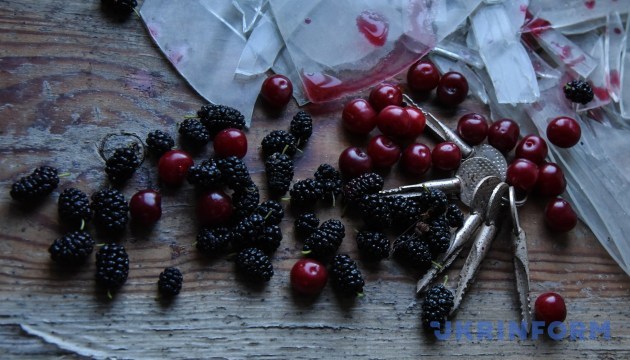 War. Red tears of abandoned gardens
Black smoke rises above Shyrokyne
The height of the summer. The day is drawing to a close. Light breeze brings the heat through the empty streets of front-line villages to the steppe.
We listen to a distant fight and do not move far from an ambulance. Silence comes in an hour... Thanks God, everything is okay, and there will be no work for us. Now we can look at abandoned gardens, abundantly studded with cherry and mulberry trees.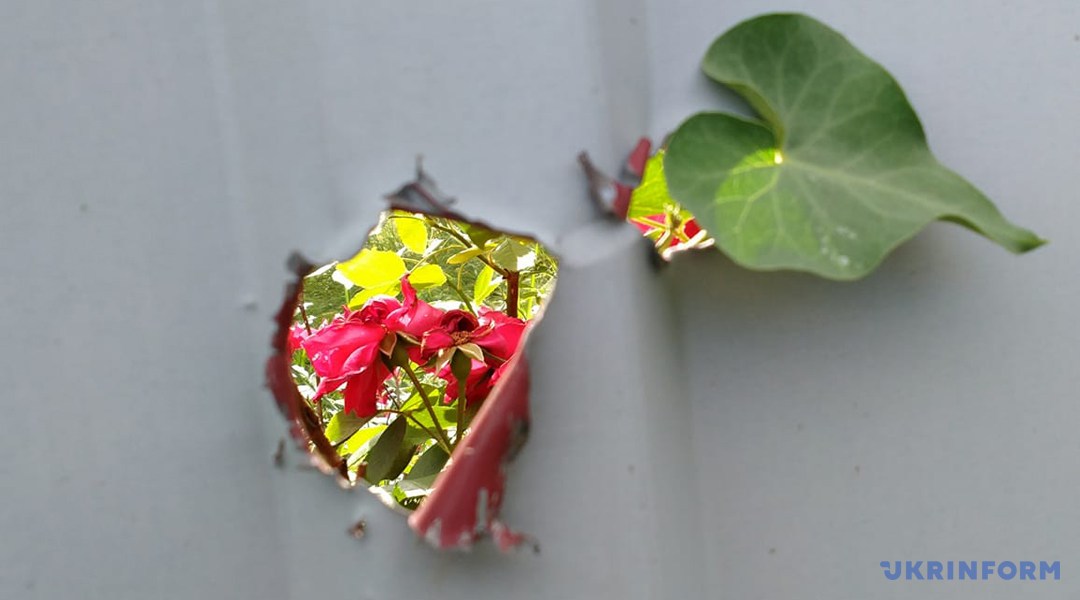 Every step on the ruined house is loud from the crack of glass and mirrors under the feet. In the attic, the wind rages with debris of metal - it was ripped off like a piece of paper. We collected cherries and mulberry in abandoned gardens, and something forced me to go inside.
The warm evening light plays on the walls, the birds sing loudly behind the broken windows, dozens of them flock on fruitful trees. Branches break down, this year's harvest is generous.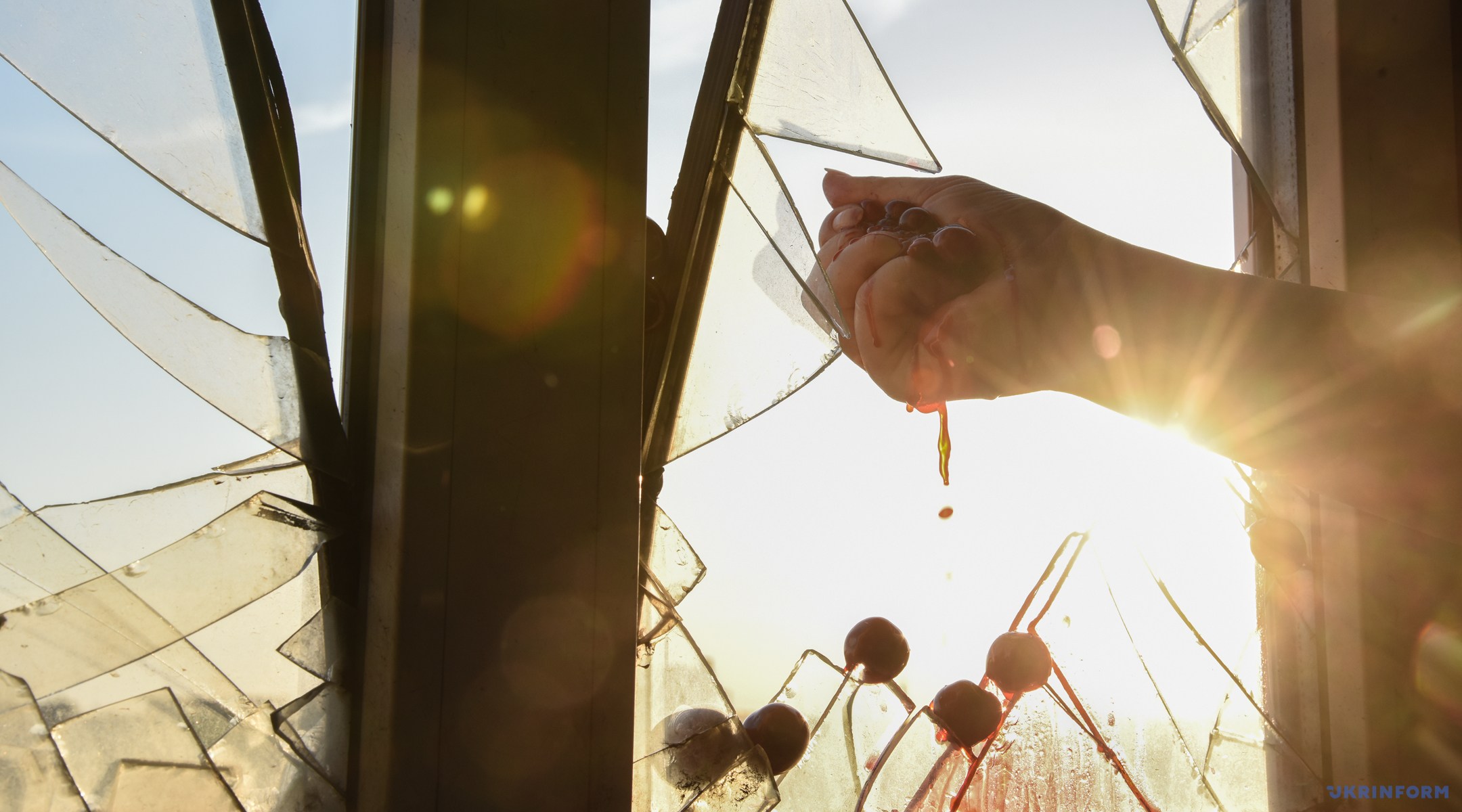 I scatter around the cherries, squeeze them in my hand, and look how bright red droplets fall to my feet. I hold a strange endless dialogue with ghosts or with God knows who. Wiping dust from photographs, I closely look at the faces of people who lived here and looked after the garden. Now it feeds only birds. And us.
Your life. A unique set of habits, traditions, connections with people. Perhaps it seemed monotonous and uncomplicated to you, you wanted change. Or, quite the contrary, everything suited, and any changes scared you. It all became insignificant when those who were with you called for war on their land. They invited strangers who left your house and your garden orphans, and it's good if it did not concern your children as well.
Did you call for war, an unknown owner? Or maybe you fled, leaving documents and family albums, from an ideology that began to kill like radiation?
Are you alive? Apparently, we will never know about your fate, as well as the fate of your family, in the surviving house of which we found our shelter.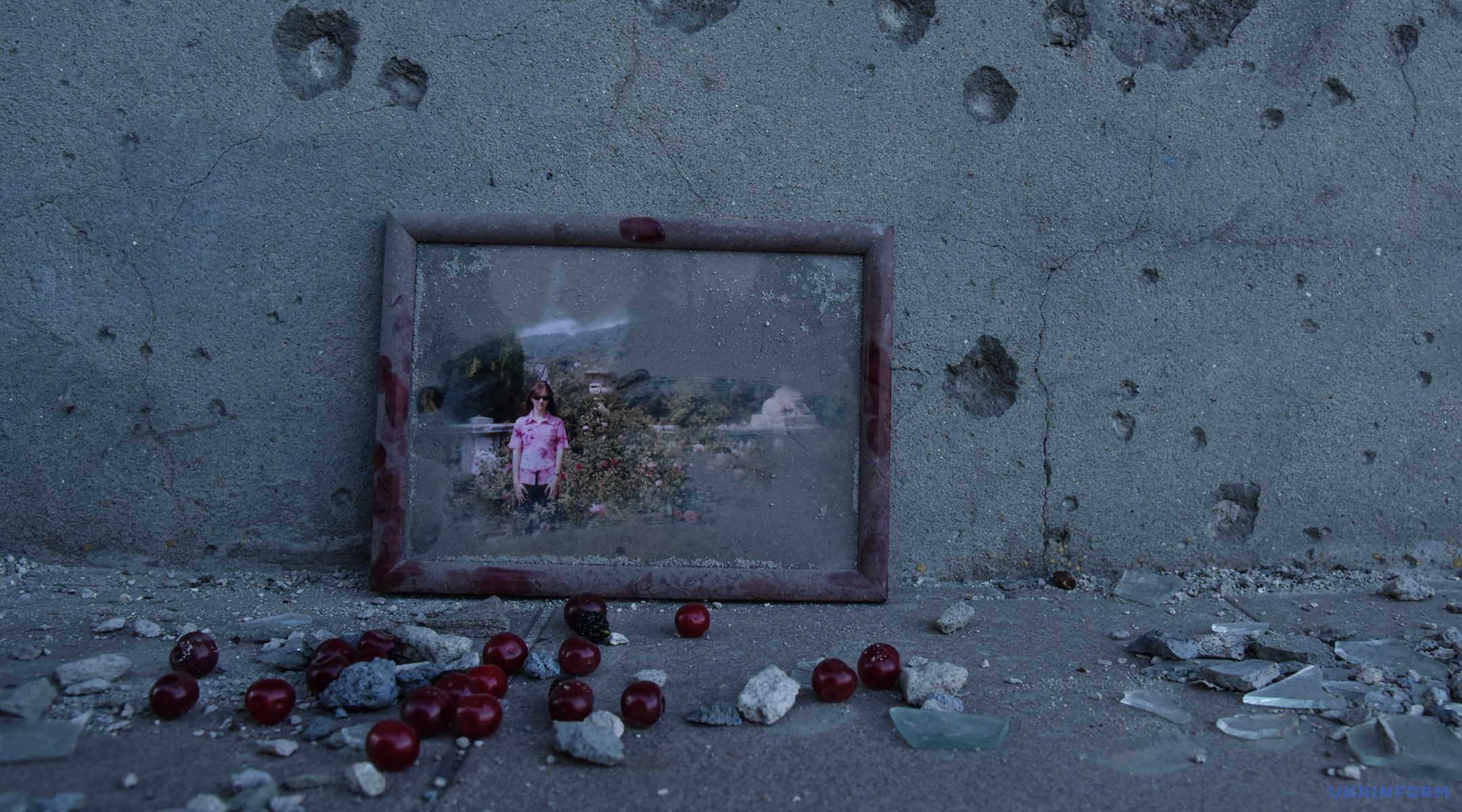 Did you understand that or not? Whatever you believe in, whatever ideas you would be inclined to, when the war comes to your house, it will destroy everything, the whole world that you have built or have not finished yet. Like this house.
Its cherry cries over it. Will these walls see the warmth of the family? Meanwhile, strange people in camouflage, but without weapons, found this book in the dust and debris and, silently, everyone looks at it with some thoughts.
I see the keys on the window sill and scatter around the cherries and mulberry. Red droplets fall on the glass. No, they do not look like blood. It's just juice. Or tears.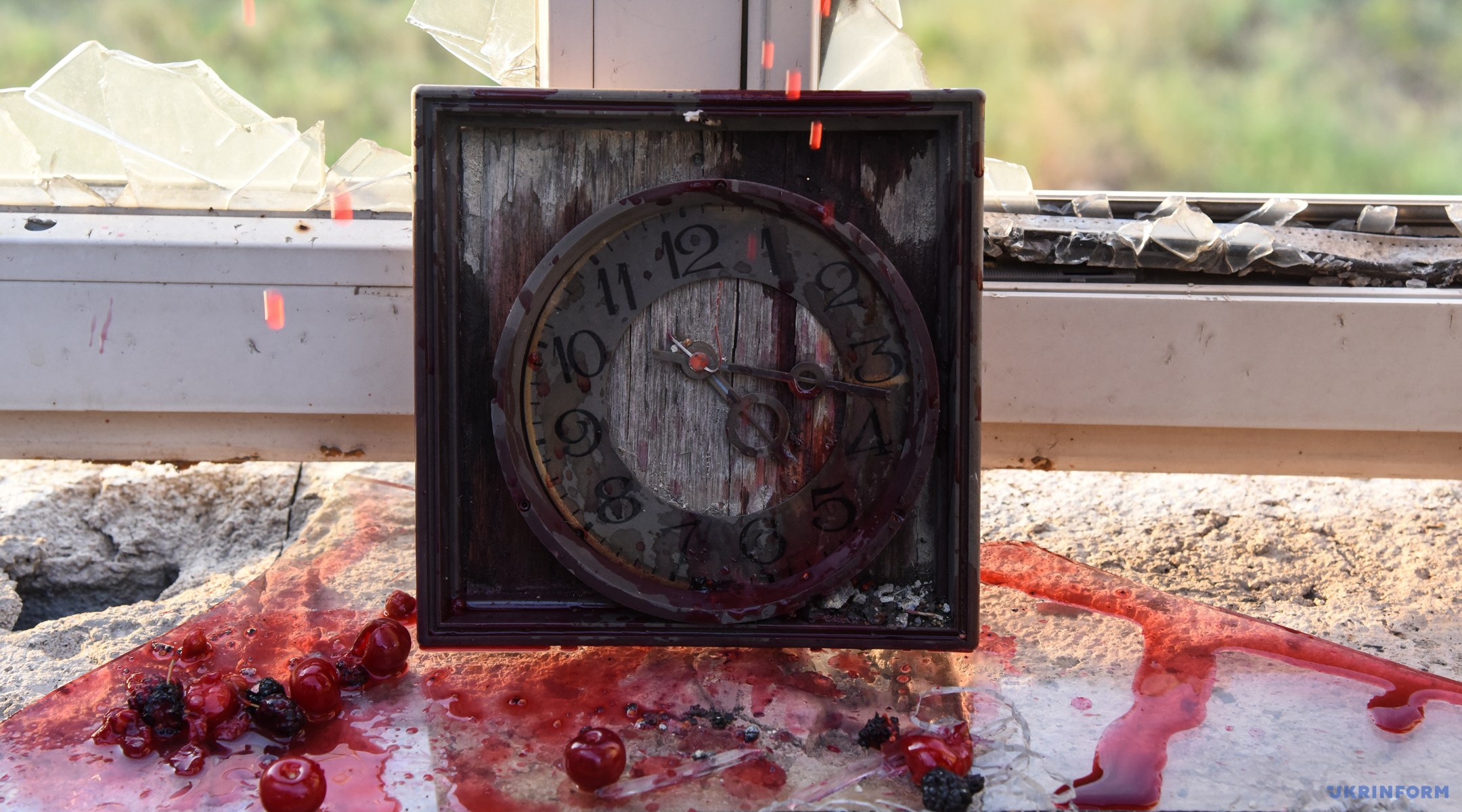 My friend grumbles: "What a passion for the mirrors?! Do you see how many of them there are here? Even doors and windows have mirrors..." Each of us has long been used to get distracted from sorrow. That drink is too hard if you taste it often.
But we are weird. Is our own pain not enough for us? We have seen what the bullets and debris make with the human body. Is it not absurd to grieve for damaged walls?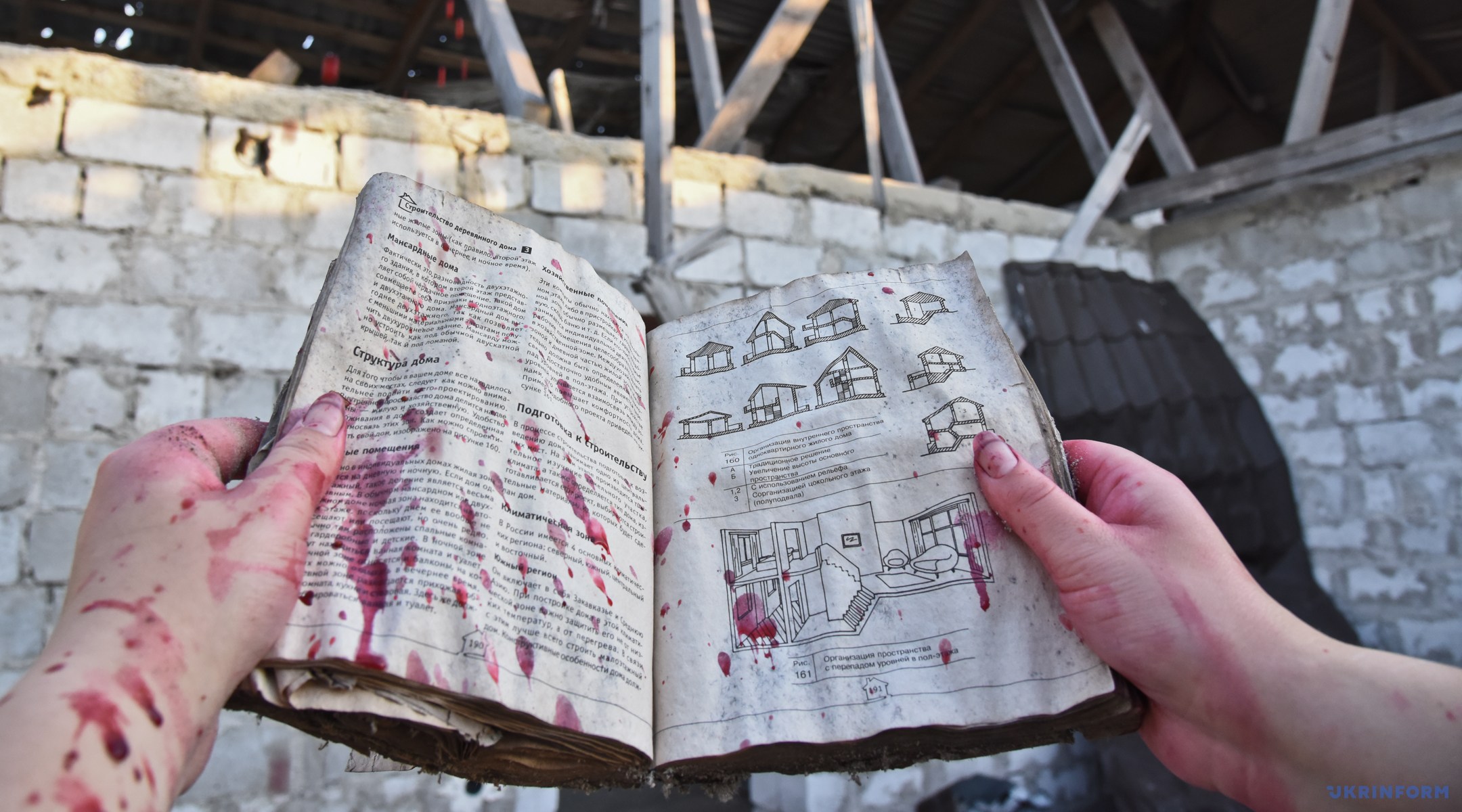 "How do you think, who wrote it?" my sister asks. We stop at these gates once again. "It's been written by war. The rest is just details," I say and think about whether it will also win us from within. Because all people there have their own fight, underestimated or maybe the most important one.
Meanwhile, roses, grapes and ivy capture courtyards. Flowers look inside the rooms.
The only house in the street not damaged is behind my back. I mentally thank those who built it, for thick walls and a sturdy roof. Let it keep my friends safe.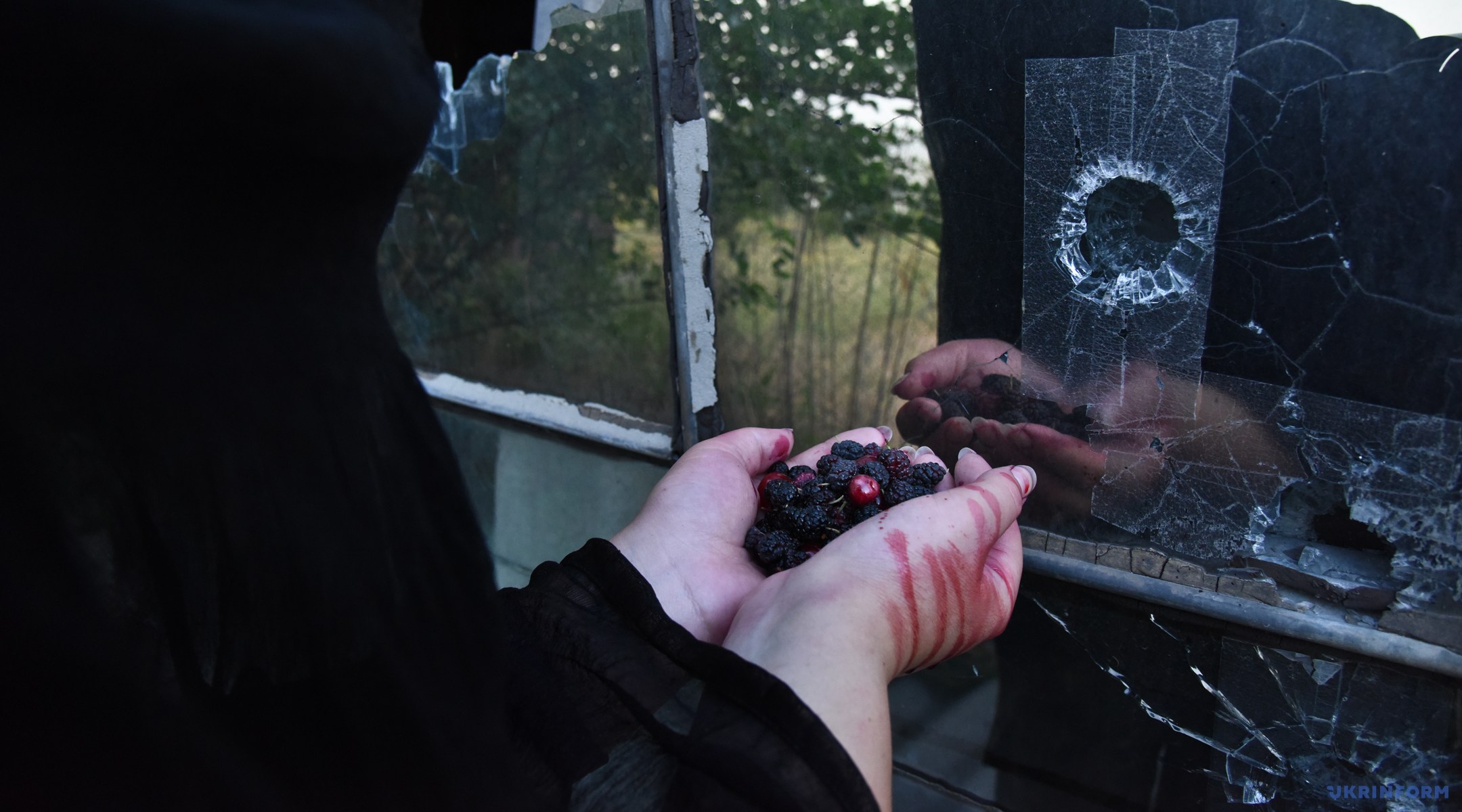 Here life sprouts through death.
And next to death. I want to believe that life will win.
The winners will be those whom love led to the ruins that were left by hatred. It led to stop to prevent this "radiation" from moving further.
The project was created by the paramedics of the Angels of Taira unit.
Photo and text by Olena Khudiakova