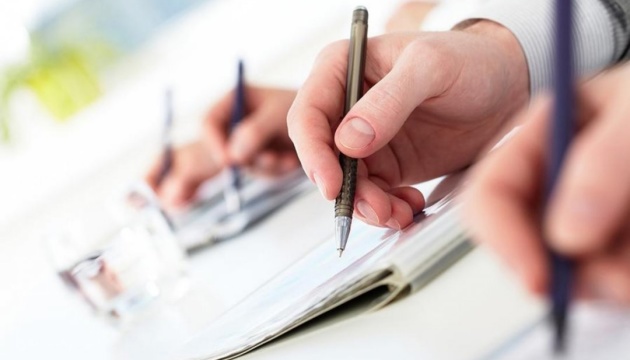 Nearly 40% of Ukrainians call military operation a way to resolve conflict in Donbas - poll
About 39% of Ukrainians surveyed believe that a military operation by the Ukrainian army to achieve a decisive victory is an effective way of resolving the conflict in Donbas. At the same time, 32% of respondents are sure that this will only worsen the situation.
These are the results of a study conducted by GFK Ukraine at the request of the Kalmius Group and presented at a briefing in Kyiv on Wednesday, according to an Ukrinform correspondent.
"According to preliminary studies, we have seen that the population is mostly focused on a peaceful way of settlement, in finding compromises. A militaristic way of returning these territories did not gain substantial support. At the same time, when we evaluated as part of a Kalmius Group study the possibility or prospect of a military operation by the Ukrainian Armed Forces in order to return the occupied territories of Ukraine to its control, then we have a different situation here. Thus, 39% believe that such a military operation would be effective in resolving conflicts," said Maria Zolkina, an analyst with the Ilko Kucheriv Democratic Initiatives Foundation, while presenting the results of the study.
At the same time, according to her, more than 32% of respondents see the path of a military operation as a deterioration of the current situation.
The study also showed that people in all regions of Ukraine assess a new wave of possible direct military invasion by Russia as a deterioration of the situation.
In addition, in all macro-regions citizens predict that during 2018, the main efforts to resolve the conflict will focus on finding dialogue and negotiations (75% of respondents), while 19% of respondents expect intensification of hostilities in eastern Ukraine.
The survey was conducted by GFK Ukraine from April 14 to May 2, 2018. A total of 1,975 respondents were interviewed over the phone. A total of 536 of them were from Donetsk and Luhansk regions (territories controlled by the Ukrainian government). The study was conducted in all regions of Ukraine, except for the occupied part of Donetsk and Luhansk regions and Crimea.
op