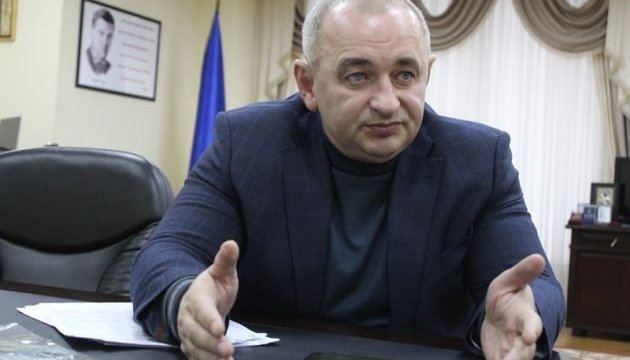 Ukraine hands over lists of foreign fighters to ICC - Matios
The Ukrainian side has handed over to the International Criminal Court (ICC) the lists of all identified foreigners who fought on the Russian side in Donbas, Ukraine's Chief Military Prosecutor Anatoliy Matios has told the 112 Ukraine television channel.
"We [the military prosecutor's office] have submitted to the institutions of the International Criminal Court through the Ministry of Foreign Affairs the lists of those identified during the investigation of criminal proceedings about the aggressive war against Ukraine by the northern neighbor. We have submitted not only the lists of Serbs, but also of all foreigners: Italians, Spaniards, Albanians. There are many of them. They are called companies, platoons. There may be 10-15 people, but their total number is several hundred people," Matios said.
The chief military prosecutor also spoke about "double standards" that are sometimes applied to Ukraine by other states in the question of mercenaries.
"The main thing is that mercenary activities on the territory of a sovereign state are punishable by the law of all the states from which they came. But for some reason we have not heard about mass trials against these individuals. Double standards that are sometimes applied to Ukraine are very offensive to perceive. But they do not leave us another possibility, how to do everything ourselves and prove to the international community and relevant institutions that not only we have some problems that need to be addressed, because there cannot be a selective application of fair punishment for Ukrainians who are at war. And there are also those foreigners who came to fight on the territory of a sovereign state in the center of Europe," Matios added.
On January 16, 2017, the Ministry of Foreign Affairs of Ukraine filed a lawsuit regarding Russia's violation of the International Convention for the Suppression of the Financing of Terrorism and the Convention on the Elimination of All Forms of Racial Discrimination to the International Court of Justice in The Hague. Ukraine demands that Russia stop financing illegal armed groups in Donbas and resume activities of the Mejlis in occupied Crimea.
The International Court of Justice found insufficient evidence of financing of terrorism by Russia in eastern Ukraine, but obliged Russia to stop discrimination against Crimean Tatars. Recently, the International Court of Justice demanded that Russia report on the implementation of the judgment on the Mejlis.
op