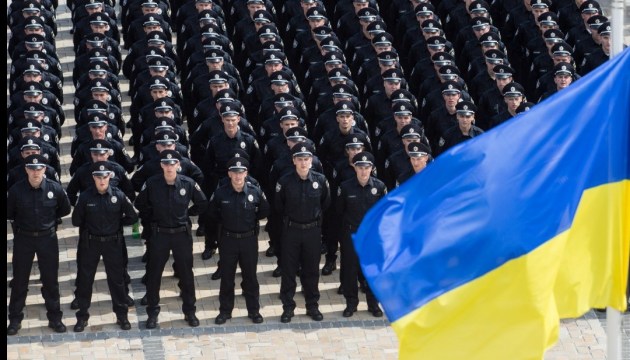 Poroshenko, Groysman congratulate National Police officers on professional holiday
President Petro Poroshenko and Prime Minister Volodymyr Groysman have congratulated National Police officers on their professional holiday that is marked for the first time today, July 4.
In particular, President Poroshenko posted a photo on Twitter with the words "Congratulations on the National Police Day of Ukraine!"
Prime Minister Groysman in a post on his Facebook page wrote: "I congratulate the staff of the National Police of Ukraine! Your work is difficult and important; there are no days off and holidays. You often have to risk your own lives for the sake of others' lives".
The head of the government wished police officers always return home after their service safe and sound.
The National Police Day was introduced in Ukraine in accordance with the president's decree as of April 4, 2018. Theretofore, the professional holiday of the National Police of Ukraine was celebrated on August 4, the day the president signed the Law on the National Police.
iy