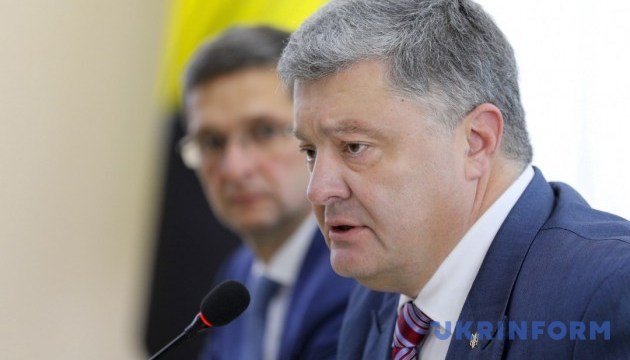 Poroshenko congratulates public servants on professional holiday
President of Ukraine Petro Poroshenko has congratulated public servants on their professional holiday.
In a post on his Facebook page, he wrote: "As well as 100 years ago, modern public servants of Ukraine proudly carry this honorary title".
He also recalled that the oath of a civil servant, adopted in 1918, begins with the words: "I solemnly promise to serve the Ukrainian state faithfully...".
Poroshenko thanked public servants for their work and wished them optimism, inspiration and success.
As reported, the Day of Public Servants in Ukraine is marked on June 23 - on the United Nations' Public Service Day.
iy