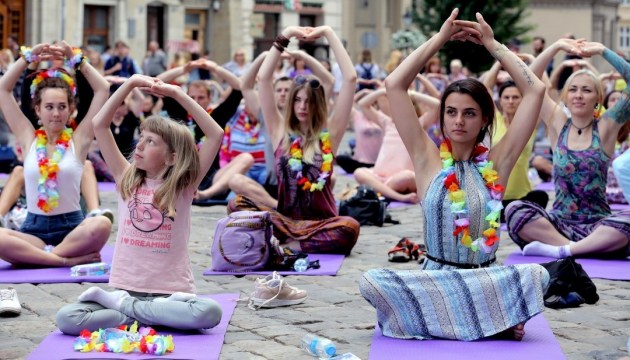 World marks International Yoga Day
The International Day of Yoga was declared unanimously by the United Nations General Assembly resolution No. 69/131 of 11 December 2014 on the initiative of India. The theme for Yoga Day 2018 is "Yoga for Peace."
In ancient times, yoga was the exclusive prerogative of Indian hermits and monks. This practice came to the West in the late 19th and early 20th century and gained considerable popularity in the 1980s as a system of physical exercises. Although, in India it is believed that yoga has meditative and spiritual components and possesses healing powers.
Today, yoga has become more of a sport and is practiced by people of all social groups on all continents. In Ukraine, yoga has become extremely popular in recent decades, and the yoga studios exist in virtually all major cities. Ukrainian NGO "Ukrainian Federation of Yoga", established in 2004, organized celebration of the International Day of Yoga in Ukraine in 2016.
Although yoga has its standards, some teachers developed own styles and varieties having their fans around the world. Some of them are really unusual. For example, naked yoga classes will help to get rid of shame or negative attitude to your body; aerial yoga combines pilates, acrobatic arts, modern dances and traditional yoga; participants in karaoke yoga classes sing, dance and stretch simultaneously. There are also laughter yoga, hip-hop yoga, beer yoga and other kinds.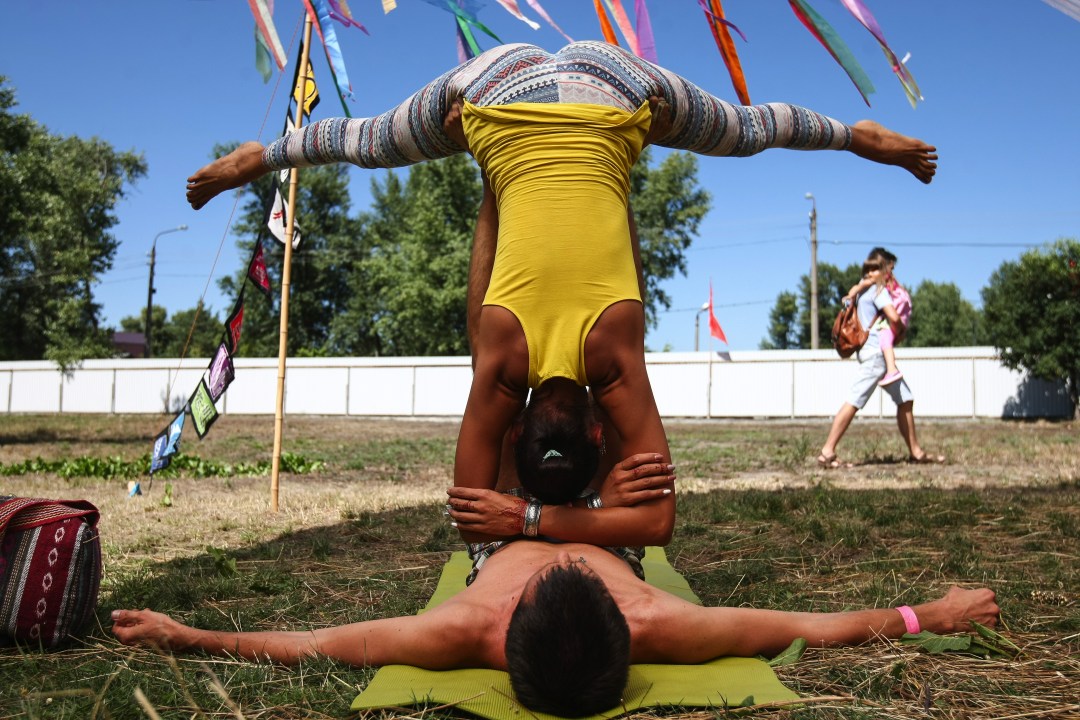 ol