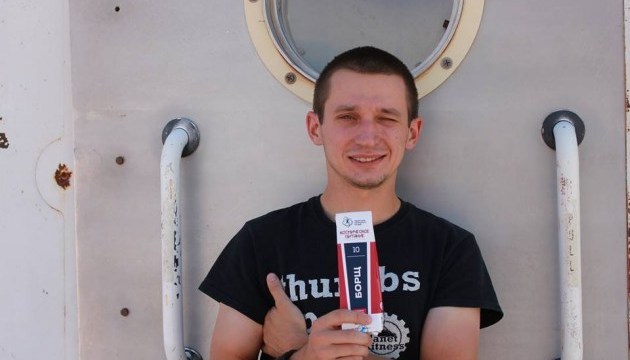 Ukrainian moves to United States to prepare for a trip to Mars
Serhiy Yakymov from the Ukrainian city of Zhytomyr is among a hundred of candidates who could become the first humans of Mars within the Mars One Dutch space project. To move closer to the goal and prepare for the trip, the guy moved to Los Angeles a year ago.
"Being an astronaut it's my dream job since the very childhood. In 2013, I filled out a questionnaire and recorded a video, telling why I want to go to Mars. I underwent a medical examination and was interviewed. Apart from me, 200,000 participants took part in the selection. Now there are only a hundred of us. We are waiting for the final stage of selection that will take place in the Netherlands. Our physical and mental health status will be checked. We will be living in groups in the model of a Martian base. The organizers will evaluate our teamwork, whether we are ready to interact with the same people constantly, to resolve conflicts," he says, Gazeta.ua reports.
The organizers will select 24 settlers who will be sent to Mars. They will learn how to grow plants, extract oxygen and water, provide medical care, repair and disassemble computer equipment.
Mars One is a small private Dutch organization that proposed in 2012 to land the first humans on Mars and leave them there to establish a permanent human colony in the coming decades. Mars One is not an aerospace company and will not manufacture hardware. Mars One consists of two entities: the not-for-profit Mars One Foundation, and the for-profit company Mars One Ventures which is the controlling stockholder of the for-profit Interplanetary Media Group that also manages the broadcasting rights. The Mars One Foundation, based in the Netherlands, implements and manages the project.
ol