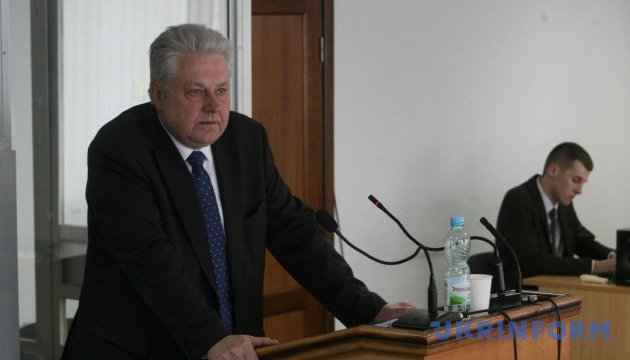 Ukraine, 37 other countries call on UN Secretary-General to help free Sentsov
The Ukrainian side has forwarded an official letter on behalf of 38 countries to UN Secretary-General Antonio Guterres before his visit to Russia with the request to assist in the liberation of Oleg Sentsov and all other political hostages of the Kremlin from Russian captivity.
Ukraine's Permanent Representative to the UN Volodymyr Yelchenko said this in a comment to Ukrinform.
"Today [on June 14], we handed over to the UN Secretary-General a joint letter on behalf of 38 states, including Ukraine, the European Union, the U.S., Turkey, Georgia, Moldova, Australia, Canada, Iceland, Liechtenstein and Switzerland, with the request to assist in the release of Oleg Sentsov and other Ukrainian political prisoners of the Kremlin. We are grateful to our partners for an unprecedented step of solidarity," the Ukrainian diplomat said.
He said that this letter was part of the efforts being made by the president and the government of Ukraine to intensify international pressure on Moscow for the release of Ukrainian citizens illegally held in temporarily occupied territories of Ukraine and in Russia.
"Today is exactly one month when Oleg Sentsov declared a hunger strike, and as we know, the UN Secretary-General plans to visit Russia in the next few days. We expect this issue to be raised during meetings with the Russian side," Yelchenko said.
The letter emphasizes the importance of the UN's role in the release of the Ukrainian captives of the Kremlin and calls upon the United Nations leadership to further promote this process.
As reported, Sentsov, who was convicted on trumped-up charges and sentenced to 20 years in prison, began a hunger strike on May 14, demanding the release of all Ukrainian political prisoners. There are currently 64 Ukrainian political prisoners held in Russia and in Russian-occupied Crimea. Among them is also Ukrinform journalist Roman Sushchenko.
op