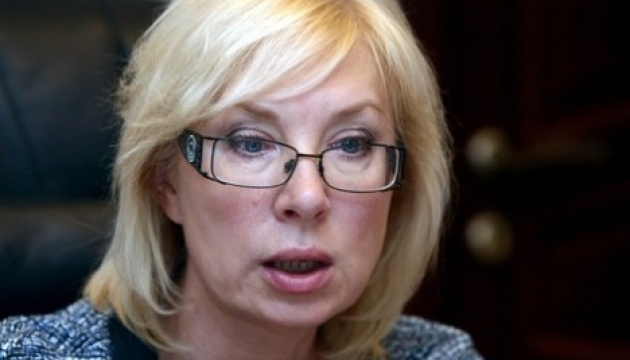 Russia proposes Denisova visit Sentsov after June 22
Representatives of the Russian human rights commissioner have proposed that Ukrainian ombudswoman Liudmyla Denisova visit imprisoned Ukrainian film director Oleg Sentsov after June 22, the ombudswoman's press office has reported.
"The issue with the visit to Oleg Sentsov remains open. We insist on the fastest trip to Salekhard, where Oleg is being held, but Russia offers the possible date for the visit after June 22. We are definitely not satisfied with this! We will continue to insist that we go there in the coming days," the press service quoted Denisova as saying.
Denisova also said that the Russian side had proposed that she make her first visit to the city of Omsk on Saturday, June 16.
In addition, the human rights commissioner said that work was under way on a possible visit to Ukrinform journalist Roman Sushchenko, who is being held at the Lefortovo jail, and Mykola Karpiuk, who stays in a Vladimir prison.
According to the press service, negotiations are currently ongoing.
As Ukrinform reported, Russian ombudswoman Tatyana Moskalkova said on Thursday that Russian and Ukrainian human rights commissioners were expecting to visit 34 prisoners each in the territories of both countries.
On June 9, on the initiative of the Ukrainian side, a telephone conversation was held between Ukrainian and Russian Presidents Petro Poroshenko and Vladimir Putin, during which an agreement was reached that human rights commissioners of both countries would visit Ukrainian political prisoners held in Russia and Russian citizens held in Ukraine.
On June 13, Denisova left for Russia to visit Ukrainian political prisoners.
According to the Ukrainian Foreign Ministry, at least 24 Ukrainians are political prisoners in Russia and more than 40 in occupied Crimea. This list also includes Ukrinform journalist Roman Sushchenko, who was sentenced to 12 years of imprisonment in a high-security penal colony on fabricated charges of "espionage."
op