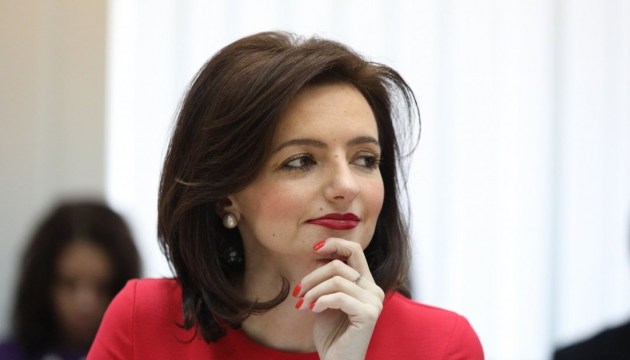 Ukraine tells Deutsche Welle events in Donbas are Russian aggression, not 'civil war'
Germany's international broadcaster Deutsche Welle used the phrase "civil war" to describe an armed conflict in Donbas.
In this regard, Ukrainian Foreign Ministry spokeswoman Mariana Betsa expressed a protest on Twitter.
"It is unacceptable to see DW write about a 'civil war' in Ukraine. There is ongoing Russian aggression against Ukraine," she wrote.
The German broadcaster used the phrase unacceptable to the Ukrainian authorities twice - in an article "Ukraine and Russia interests 'far apart' as peace talks resume in Berlin" on the website, as well as in a tweet, which states that Russia and Ukraine officials are set to meet for the first time in over a year "to restart efforts to resolve the civil war in eastern Ukraine."
The armed conflict in Donbas began in 2014 as a result of Russia's annexation of Crimea. Ukraine and the West accuse Russia of providing armed support for separatists. Moscow rejects these allegations, claiming that only Russian "volunteers" may stay in Donbas. According to the UN, over 10,000 people have been killed since the beginning of the conflict in Donbas.
op