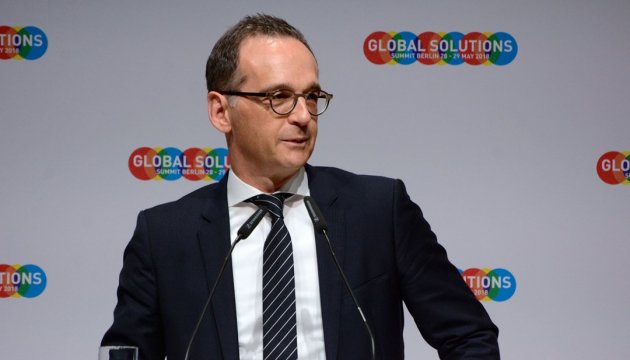 Maas calls for deployment of peacekeepers to Donbas
German Foreign Minister Heiko Maas wants to see a peacekeeping force in Donbas. The implementation of the Minsk agreements takes too long time.
He said this to German newspaper Bild ahead of a meeting of the foreign ministers of the Normandy Four, which is scheduled for Monday, June 11.
"We have to talk about a United Nations mission," he said, announcing one of the topics of the talks.
According to him, everything should be done to achieve a lasting ceasefire, the withdrawal of heavy weapons and achieve humanitarian improvements for people suffering in Donbas. He stressed that the implementation of the Minsk agreements had been going on for too long - to the detriment of people in eastern Ukraine, who want nothing more than peace.
"The fact that we meet today after 16 months since the last meeting of foreign ministers is a success," the German diplomat said. At the same time, he admitted he was not happy with illusions: it would be difficult to start everything from the beginning. "We have to drill a thick board. The interests and positions of Ukraine and Russia are far apart in many areas," Maas said.
A Normandy format meeting at the level of foreign ministers will take place in Berlin on June 11. The main topics at the meeting will be the implementation of the Minsk agreements and the possibility of deploying a UN peacekeeping force to Donbas. The latter will be discussed for the first time in this format.
The current meeting between Normandy Four ministers - Pavlo Klimkin, Heiko Maas, Jean-Yves Le Drian and Sergei Lavrov - will be the first since February 2017.
The meeting is due to begin at about 19.00 Kyiv time.
op