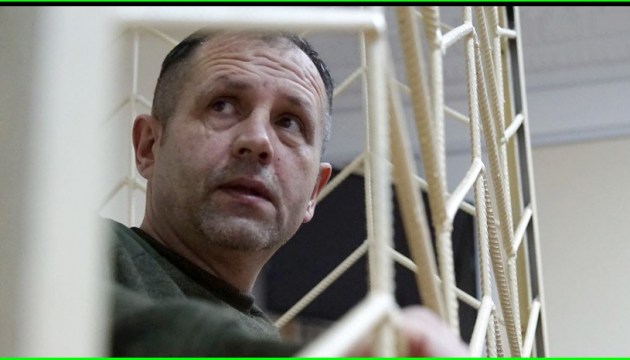 Political prisoner Balukh hopes for exchange - lawyer
Ukrainian activist Volodymyr Balukh, who is on hunger strike in a Crimean prison for over 80 days in protest against his prosecution, wants to be exchanged and taken to mainland Ukraine, Crimea.Realities has reported, with reference to Balukh's lawyer, Olga Dinze.
"He has a hopeless position. He says he will not be released from prison - if not this criminal case, then there will be the next one. So now he has finally spoken - in a few months we are talking that if there is an exchange, and if everything goes in the best way, then he very much wants to go to mainland Ukraine," Dinze said.
The lawyer added that, according to her information, Balukh's name is in the Ukrainian lists for exchange, but Russia has not yet confirmed the readiness for negotiations.
Ukrainian film director Oleg Sentsov and activist Oleksandr Kolchenko were detained in the occupied Crimea on May 10, 2014. Russia charged them with plotting terrorist attacks, sentencing Kolchenko to ten years and Sentsov to 20 years of imprisonment.
Activist Balukh has been on hunger strike since March 19 in protest against the decision of a Russian-controlled Crimean court, which found him guilty of storing ammunition and sentencing him to three years and five months of imprisonment in a low-security penal colony, as well as imposing a fine of 10,000 rubles (about UAH 4,600). Balukh's defense team and human rights defenders say that he is a victim of repression for his pro-Ukrainian position – Ukraine's flag in the courtyard of his home.
op