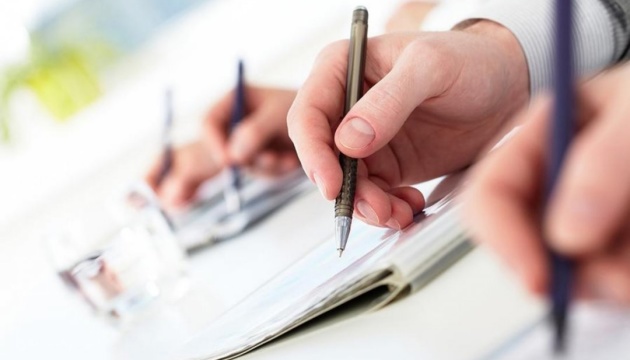 No clear leaders of upcoming presidential elections in Ukraine - survey
Some 68% of Ukrainian citizens are ready to vote in the presidential election, but there are no clear leaders of the upcoming presidential race, according to a poll conducted by the Ilko Kucheriv Democratic Initiatives Foundation and the Razumkov Center.
The results of the survey were announced at a press conference on Tuesday, according to Ukrinform correspondent.
Thus, the overwhelming majority of citizens (68%) are planning to participate in the presidential elections, while 17% definitely do not want to participate in such elections. The remaining respondents were undecided.
At the same time, there are no clear leaders among candidates for the presidency; the rating of all major politicians is "rather low."
In particular, Yulia Tymoshenko would have support of 13.3% of respondents (her level of support varies little in different regions of Ukraine); Anatoliy Hrytsenko - 9.4% of respondents (the highest rating in western and central regions); Yuriy Boiko - 8.4% (his rating is provided by the east, south and Donbas).
The incumbent head of state, Petro Poroshenko, would enjoy support of 7.6% of respondents (his rating is somewhat higher in the west and somewhat lower in the east).
Some 7.4% of respondents would vote for Oleh Liashko, with his positions being somewhat stronger in the center and in the south.
At the same time, 62% of respondents believe that Ukraine needs new political leaders, and 27% do not see this need.
In an open question, when respondents were asked to name the new desired leader, most citizens named Sviatoslav Vakarchuk (7%), Volodymyr Zelensky (6.6%) and Yevhen Murayev (6%).
A nationwide survey was conducted by the Ilko Kucheriv Democratic Initiatives Foundation and the sociological service of the Razumkov Center from May 19 to May 25, 2018, in all regions of Ukraine, except for annexed Crimea and occupied Donbas. A total of 2,019 respondents aged over 18 years were polled. The margin of error does not exceed 2.3%.
op