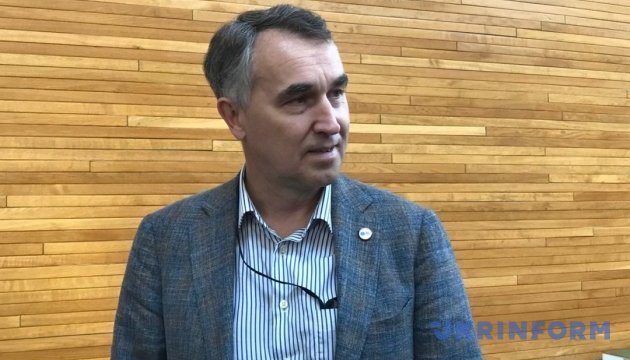 There is evidence that Putin pays his supporters in EP - Austervicius
There are many people in the European Parliament who support the Russian president and benefit from this, but the number of opponents of his policy is still higher.
Lithuanian MEP Petras Austervicius, who heads the European Parliament's Group "Friends of European Ukraine," said this in a comment to Ukrinform.
"We have many open-minded people, and we do have knowledge of the situation of Ukraine. We are its strong supporters. We do the most what we can in this regard. Again, I should admit that there are those who are supporters of Putin, and they are paid by Putin. We have evidence," Austervicius said.
According to the MEP, there are more of those in the European Parliament who do not support the Russian president, but the influence of the Kremlin's policy is felt in Europe.
"I think that common sense based people are many more, we are in majority. But again, we should not deny the presence of those different-minded people. They are pro-Kremlin. […] We disagree, we simply ignore each other's group. But that is politics. Infiltration of Putin's policy in Europe is huge, via propaganda, via disinformation, and we see results, because minds are poisoned," he said.
On May 31, the European Parliament hosted a flash mob in support of Ukrainian film director Oleg Sentsov, which was attended by MEPs, representatives of the Permanent Mission of Ukraine to the Council of Europe and Ukrainians working in EU institutions in Strasbourg