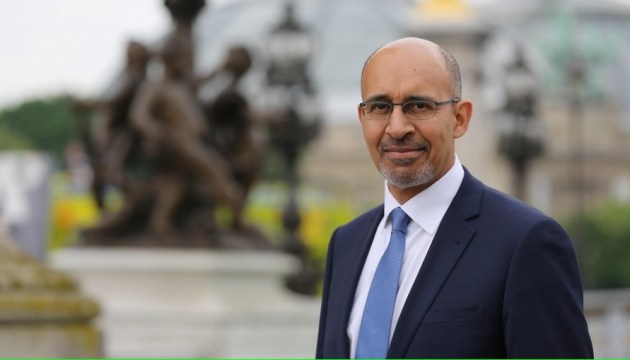 OSCE calls for release of journalist Aseev
The OSCE has called for the immediate release of Stanislav Aseev, a blogger and contributor to the Ukrainian Service of Radio Free Europe/Radio Liberty, who was illegally detained a year ago by Russian occupation authorities.
OSCE Representative on Freedom of the Media Harlem Desir said this on Friday.
"The continued illegal detention of Stanislav Aseev is abhorrent and cannot be tolerated," Desir said.
He recalled that the journalist had already been held captive for one whole year, and the lack of access to the journalist only heightens concerns about his fate.
"I call for his immediate release for humanitarian reasons and as a matter of principle," Desir said.
Aseev was detained by the so-called "DPR" forces at the beginning of June 2017 in Donetsk. Desir raised the case in a public statement one year ago and continues to raise attention to his case ever since including at the occasion of his visits to Ukraine and to Russia.
"I call on all OSCE participating States to increase pressure on any relevant actors in Donetsk. All stakeholders with influence in this case should aid in Stanislav Assev's release," Desir said.
op