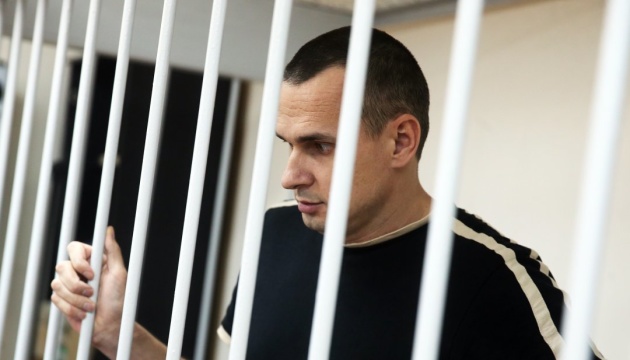 Rally in support of Sentsov held in New York. Video
NGO "Razom" (Together) held a rally for the liberation of Ukrainian filmmaker Oleg Sentsov and other political prisoners, jailed in Russia, at the Times Square in New York on Saturday.
The slogan of the rally was "Time is running out." The activists held banners reading "Free Sentsov." Some activists wearing prison uniform were sitting or lying on the pavement, holding hourglasses in their hands, the Voice of America reports.
"We have to do something. We are people and we must understand that the things we use – freedom of speech and freedom of movement – are inalienable, and people cannot be thrown behind bars just for their beliefs," said one of the rally organizers Oleksiy Prokopenko.
"It's important to understand that Sentsov is not the only person imprisoned for his political convictions. There are 64 Ukrainian political prisoners more held in Russian prisons," said one of the rally organizers Nastia Ryab.
The activists called on those present to address their representatives in the parliaments, foreign departments and ambassadors in Russia demanding to release Ukrainian political prisoners.
ol