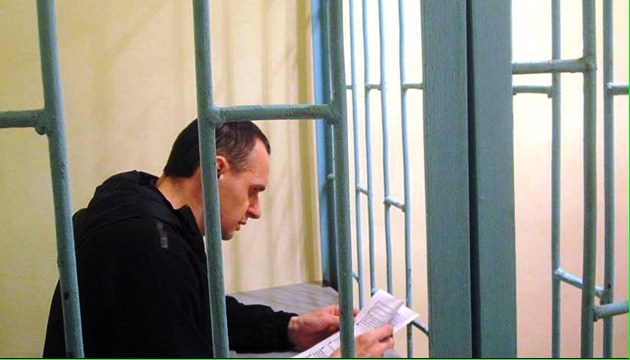 European Film Academy calls on world to help release Oleg Sentsov
The European Film Academy calls on people around the world to contribute to the release of illegally imprisoned Ukrainian director Oleg Sentsov, who has recently gone on indefinite hunger strike.
This is said in the statement, published on the official website of the organization.
"Today is day 12 of Ukrainian filmmaker Oleg Sentsov's indefinite hunger strike which his lawyer Dimitri Dinze reports he plans to follow through to the death should his demands not be met… We are deeply worried so once again we ask that his safety is ensured and that he be released immediately and unconditionally! Please help us to help him, contact your foreign minister, your MP and MEP, and the Russian embassy in your country and ask them to do all they can for the release of Oleg Sentsov! We need to act now!" reads the statement, signed by Agnieszka Holland and Wim Wenders.
As noted, the statement has already been signed by renowned directors, producers, actors and activists, including Ken Loach, Stephen Daldry, Krzysztof Zanussi, Daniel Olbrychski and 1,750 other members and friends of the European Film Academy as well as institutions including the Federation of European Film Directors, PEN America, the European Producers Club, The French Directors' Guild, numerous national academies.
One may use a template published on the website of the European Film Academy to demand release of Oleg Sentsov.
ol