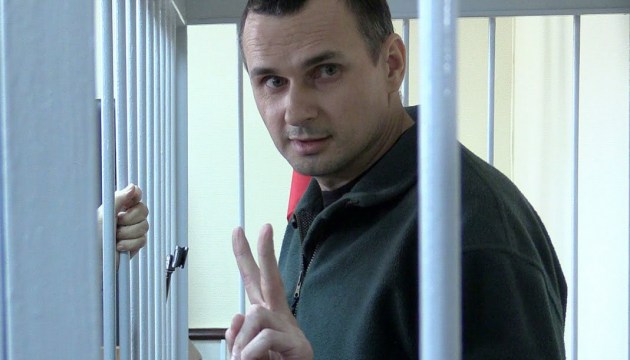 PACE rapporteur calls for release of Ukrainian filmmaker Oleg Sentsov
Egidijus Vareikis, the rapporteur of the Parliamentary Assembly of the Council of Europe (PACE) on the humanitarian consequences of the war in Ukraine, has called for the release of Ukrainian filmmaker Oleg Sentsov, currently detained in Russia after his conviction on terrorist charges.
This was stated in his statement published on the PACE website on May 23.
"Mr Sentsov was detained in Crimea in 2014, convicted by a military court in Rostov-on-Don following a controversial and widely-criticised trial, and sentenced to 20 years in a high-security penitentiary. Ten days ago he began an open-ended hunger strike and I fear for his health. I call for his immediate release on humanitarian grounds," the rapporteur said.
Mr Vareikis recalled the Assembly's resolution, adopted earlier this year on the basis of his report, which called for the release of "all Ukrainian prisoners captured and imprisoned in Russia and in annexed Crimea in the context of the war" and the monitoring of their health and conditions of detention by independent international monitors.
Oleg Sentsov was one of 64 such Ukrainian prisoners who had been prosecuted on a "politically motivated basis", he concluded.