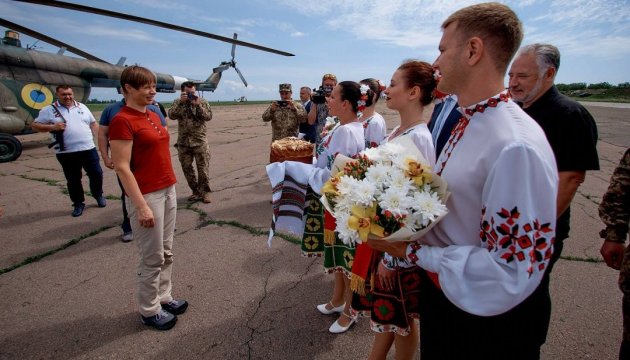 Estonian president visits Kramatorsk
Estonian President Kersti Kaljulaid arrived in Kramatorsk on Thursday as part of her trip to Donetsk region, Ukrainian Deputy Prime Minister and Minister for Regional Development, Construction, Housing and Utilities Hennadiy Zubko has reported on Facebook.
"Today I visit Donetsk region with Estonian President, Mrs. Kersti Kaljulaid. This is the first woman leader of a foreign state visiting the combat zone. The situation in Donbas and the restoration of the region are the subjects we are discussing. We will also meet with residents of the liberated territory and internally displaced persons. Already in Kramatorsk, at the airfield which was fired on by militants on February 10, 2015. The second volley hit residential districts of Kramatorsk. Military and civilians were killed and wounded," the statement reads.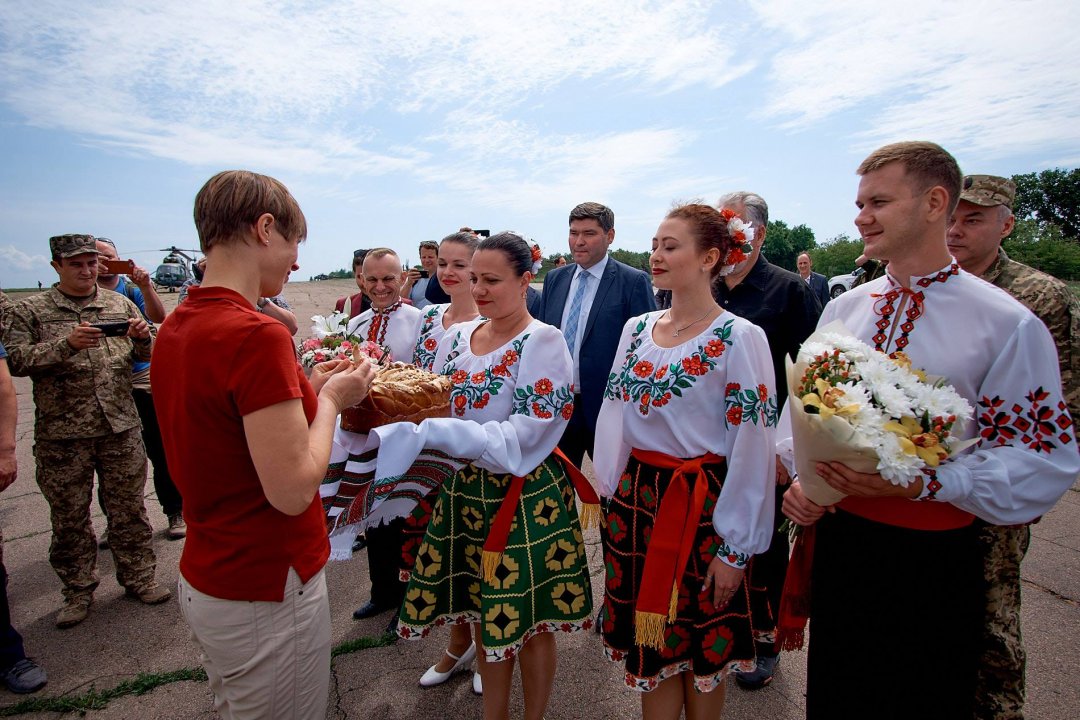 The head of the Donetsk military and civil administration, Pavlo Zhebrivsky, also reported a meeting of the Estonian president in Kramatorsk.
op