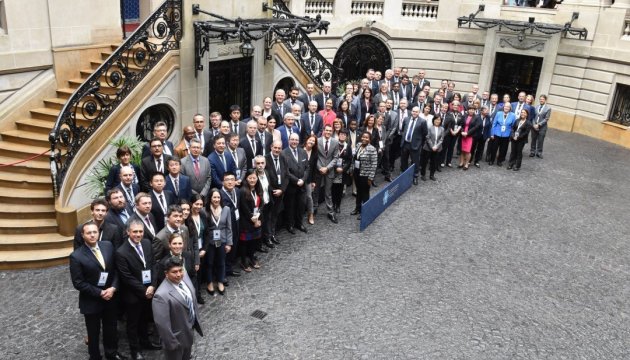 Ukraine to cooperate with Canada and Turkey in Arctic and Antarctica
Ukrainian scientists will get an opportunity to work at the Canadian stations in the Arctic and use the logistics capabilities of Turkey in the Antarctic.
Ukrainian delegation reached such agreements at the 41st Antarctic Treaty Consultative Meeting in Argentina, the press service of the Education and Science Ministry of Ukraine reports.
"We signed a declaration with Turkey making the first step towards cooperation at the interagency level. In particular, we declared the possibility of carrying out joint expedition studies using the resource of the Academician Vernadsky Station and the logistics capabilities of the Turkish side," said Dmytro Cheberkus, the Director General of the Science Directorate at the Education and Science Ministry of Ukraine, the representative of the Government of Ukraine in the Secretariat of the Antarctic Treaty.
Specific cooperation agreements were reached with the delegation of Canada.
"We have mutual interest in cooperation at our stations. After all, Canada has stations in the Arctic but has no Antarctic stations. For Ukraine, the situation is the opposite. Conducting joint research in the two polar regions will give us the results for comparison and an opportunity to study a number of planetary processes," Head of the National Antarctic Scientific Center Yevhen Dykyy said.
ol