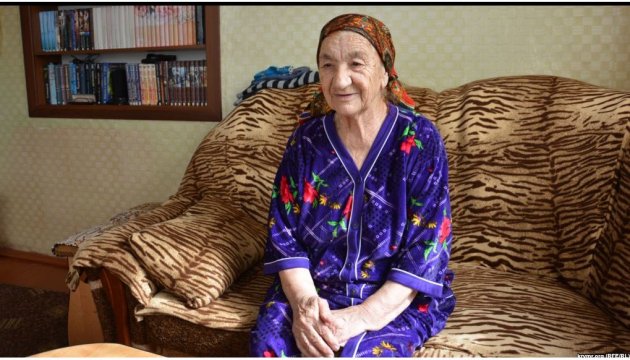 From Crimea to Crimea: A long road of Nuriye Biyazova
A veteran of the Crimean Tatar movement dies
A veteran of the Crimean Tatar national movement, Nuriye Biyazova, died in the town of Bilohirsk in Crimea at the age of 90.
She is remembered as a caring, honest and very active person - she perceived all important events in the life of the people as milestones of her biography. Therefore, her house was always open to the joys and sorrows of her compatriots.
"When we only returned to Crimea, we often met in her house in Bilohirsk. She printed our materials and wrote articles. She did a good deed for the national movement," said Abdureshit Dzhepparov, coordinator of the Crimean Contact Human Rights Group.
Biyazova was born in Bakhchisaray on February 21, 1928. She saw grief and happiness for 90 years of her life. Grief is when her family and the whole nation were deported on May 18, 1944. Nuriye was 16 years old, and she remembered the smallest details of the events of that black day, which accelerated the death of her parents and two sisters.
Happiness is when she returned home, to Crimea, from Uzbekistan in 1989. This happiness gave her the strength and desire to do good things, helping those who are even in a more difficult situation, write about important events in a local newspaper, explain and create a new life in Crimea.
Upon return to her native land, her goal was to write a book about her life, about deportation, and about how her nation, despite losses, should return to life in its homeland.
"As soon as we returned from deportation, I decided to write this book. This is a very large historical material based on my personal memories. I want the descendants to know about all the trials that fell on the fate of the Crimean Tatars in exile and to remember the incredible difficulties and sacrifices that our people had suffered," the author of the book said.
While she lived an active social life, busy with her family and the interests of her people, the book remained in the background, probably because life and people around her were always more interesting and more important than her own dream.
In one interview, trying to understand and bring to the people the situation associated with the arrests of Crimean Tatars, Nuriye Biyazova says without hints and ambiguities that people who came to Crimea from Russia do not know the Crimean Tatars and mistakenly consider them militant.
"Now those people who came from Russia and work here in Crimea on this issue do not quite know the situation. They do not know us. They do not know that we - the Crimean Tatars – are other Muslims, we do not have this militancy," she says.
As for the Hizb ut-Tahrir movement, Biyazova said, it is not peculiar to the Crimean Tatars, who are Sunni Muslims. According to her, this movement was introduced from the outside and took its roots in Crimea even under Ukraine. It was not banned, because its representatives did not pose any terrorist threat and did nothing wrong.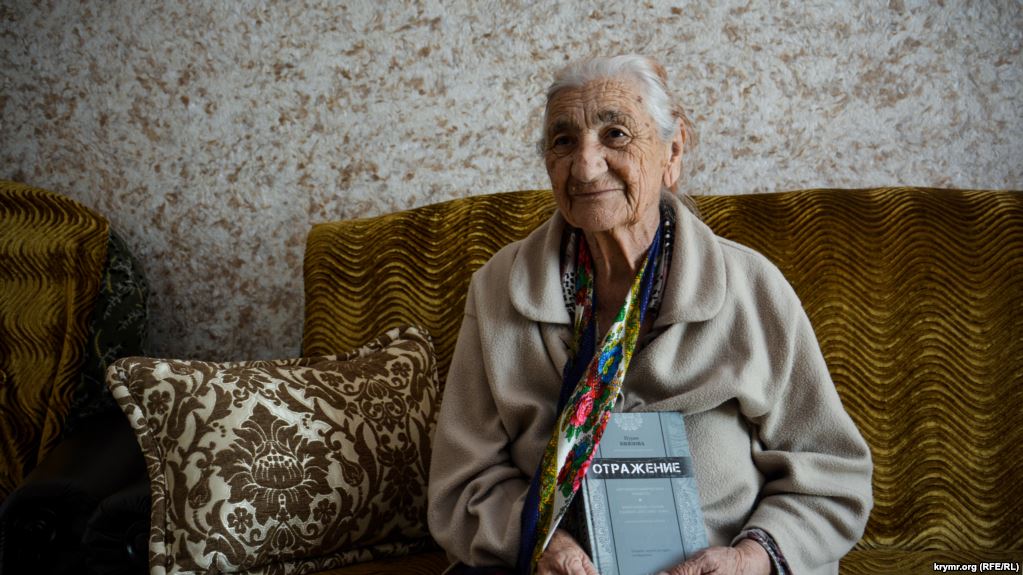 "Let's take Hizb ut-Tahrir. It was allowed in Ukraine. This organization worked and campaigned here, while our muftiate sat and did nothing. They worked, they recruited people from the stratum of the population that had lost itself – young people without work, without money, fond of alcohol and drugs. They attracted them. The people who lived here saw that during these years nothing bad was done by this organization in Crimea. They held conferences and marked their holidays - Eid al-Adha, Eid al-Fitr. They organized holidays for all the population, and those who lived in Crimea made sure that they were harmless people. Otherwise the authorities would have sounded the alarm, first and foremost, to the Russian Orthodox Church. But all the denominations were silent, because they had not seen anything bad there," Biyazova shared her impressions two years ago.
She believed that the Crimean Tatars in terms of mentality are a European nation, which is inclined to tolerance and justice.
"We are Europeans in terms of our essence, education, and way of thinking. In our nation there is a very large stratum of people with higher education. We are different, but perhaps we were confused with more radical Muslim movements. I do not want to offend the Caucasians in any way, but they are different people. Perhaps, we were also recognized as militant, but we are not militant. We are very fair, tolerant people, we always get on with any people," the public activist said in the interview.
When asked if people arrested by Russia are terrorists, she replied: "Of course, those people who are currently under arrest are not terrorists. They cannot be terrorists. They are deeply religious people."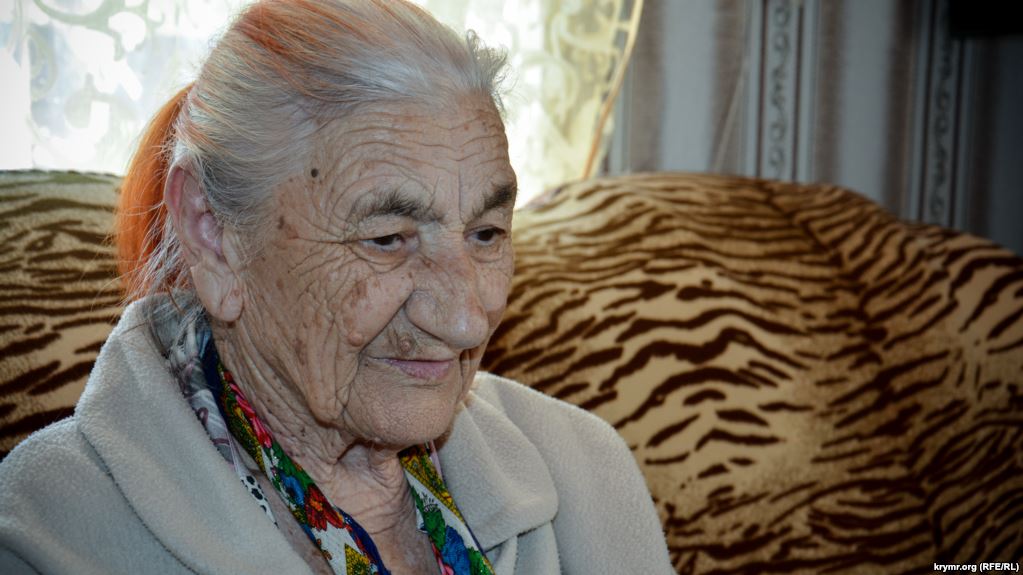 Biyazova believed that the main task for the Crimean Tatars today is just to live in Crimea.
"Our main idea now is to live at home. This is the number one task," she said, sharing her thoughts.
Her thoughts are very consonants with the views of the Crimean Tatar people, who believe that it is impossible to leave your homeland in a difficult time.
Nuriye Biyazova can be trusted, because she has something to compare. She lived for 45 years (from 1928 to 1944 and from 1989 to 2018) in Crimea and for another 45 years (from 1944 to 1989) in Uzbekistan. She did not feel as free and happy as she did at home - in Crimea.
Her book came out on April 28, 2018, less than a month before she died. It is called "Reflection," and it was published in only 200 copies. Having taken the first copies, Nuriye Biyazova was happy, because the book was a continuation of her interesting, long, rich and useful life for all of us.
"On April 29, she picked up the book 'Reflection' just published in the Dolia publishing house. She was happy, and we were glad with her and for her. Nothing provoked the troubles... Nuriye, you did everything you could in your life," the director of the Dolia publishing house in Crimea, Valeriy Basyrov, said on the day of her death. While presenting the book at the library forum in Saky, he called it "evidence of a difficult period of the Crimean Tatar people associated with deportation."
The collection includes numerous articles on the ideological concept of the national movement of the people, on work with young people, which were written in different years and published on the pages of the Crimean Tatar newspapers, as well as an autobiographical novel "Reflection," in which, like in the mirror, one can see the fate of the older generation of the Crimean Tatar people, which quietly and sadly goes away into eternity.
Gulnara Kurtalieva, Kyiv