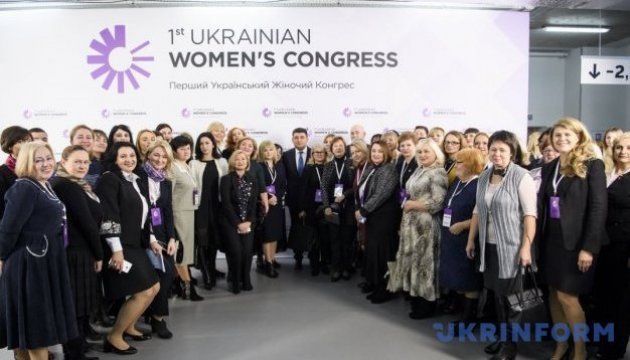 First Ukrainian Women's Congress begins in Odesa
The First Ukrainian Women's Congress has started in Odesa at the initiative of the Equal Opportunities inter-faction deputy group in the Verkhovna Rada of Ukraine.
More than 60 participants from southern Ukraine will discuss the tasks set by the First Ukrainian Women's Congress and prepare new theses for discussing the development of gender policy in the regions.
The event will be attended by Iryna Gerashchenko, First Deputy Chairwoman of the Verkhovna Rada of Ukraine and the Ukrainian President's Commissioner for Peaceful Settlement of the Situation in Donetsk and Luhansk Regions, MPs Aliona Babak, Svitlana Voitsekhovska, Maria Ionova and Olena Kondratiuk. The government will be represented by Hennadiy Zubko, Deputy Prime Minister for Regional Development, Construction, Housing and Utility Services of Ukraine, and Odesa Regional State Administration by its Chairman Maksym Stepanov, the organizers of the congress said.
Those invited to thematic discussions include representatives of international organizations and embassies, as well as active and successful women and men from politics, business and non-governmental sector from Odesa, Mykolaiv and Kherson regions.
The congress aims to unite the efforts of all participants and stakeholders around the idea of ensuring gender equality in various sectors of Ukrainian society as a basic element of sustainable development of the country.
op