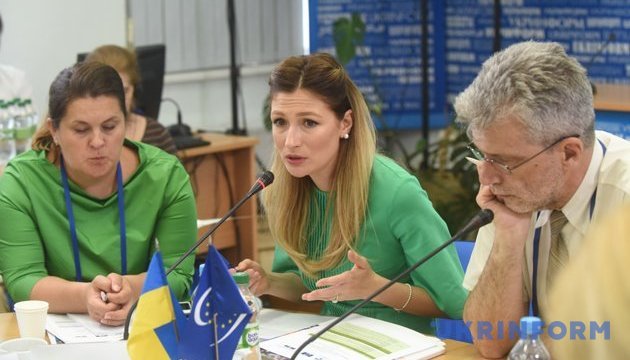 Dzhaparova: Russia doing everything possible to turn Crimean Tatars into 'people non grata'
The Russian occupation of Crimea became possible, including, due to the deportation of the indigenous people 74 years ago.
First Deputy Information Policy Minister of Ukraine Emine Dzhaparova said this at a press conference on Tuesday.
"When we recall the events of 2014, we understand that the occupation is also a consequence of the deportation of 1944, when the indigenous people were evicted from the peninsula," Dzhaparova said.
According to her, the people, who were delivered to Crimea instead of Crimean Tatars, were mainly from the Russian Federation and became "the cause of political processes in Crimea, and for this reason Russia declares its special ties with Crimea and the protection of the Russian-speaking population in Crimea."
As the first deputy minister stressed, Russia still uses the traditional mechanism of replacing the population in Crimea to strengthen its positions after the occupation.
According to Dzhaparova, "tens of thousands of various consultants, servicemen, government officials are migrating from Russia to Crimea. Even teachers are brought from Russia."
She stressed that the de facto Russian authorities in Crimea are doing everything possible to "turn Crimean Tatars into people non grata."
ol