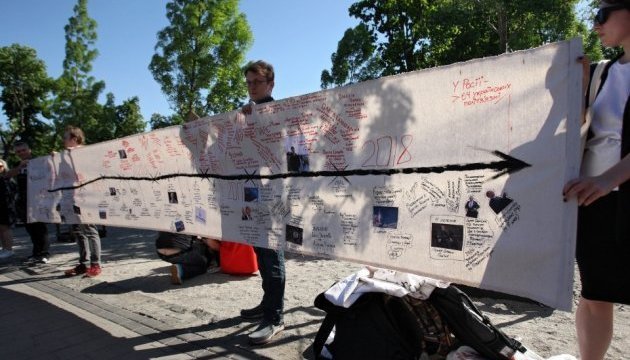 Flashmob dedicated to fourth anniversary of arrest of Oleg Sentsov held in Kyiv
May 10-11 mark the fourth anniversary of the detention of Ukrainian film director, writer and civil activist Oleg Sentsov, who is serving a sentence on trumped-up charges of plotting terrorist acts in Russia.
Russia's special services detained Sentsov in Crimea on May 10 (according to other sources - May 11) of 2014 and accused him of organizing terrorist attacks on the peninsula.
In this regard, on Thursday, a flashmob devoted to the fourth anniversary of the arrest of the Ukrainian filmmaker by Russian invaders took place in Kyiv.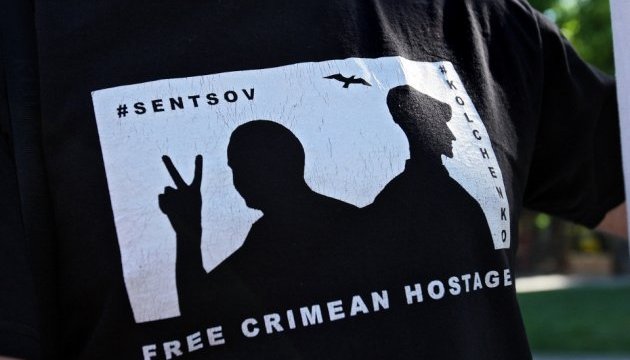 The world community constantly stands in support of Sentsov, demanding his release.
ish