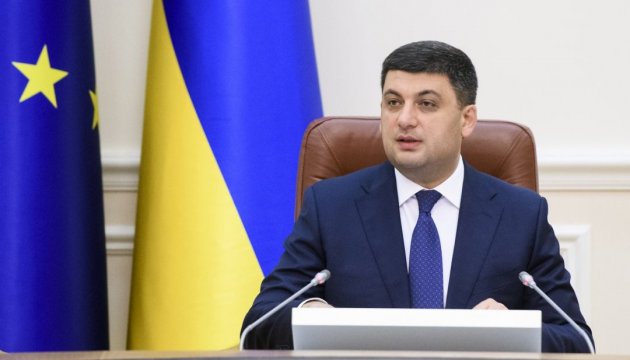 Ukraine Now: Government approves brand of Ukraine
The Cabinet of Ministers of Ukraine has approved the brand of Ukraine – Ukraine Now – at the meeting on Thursday.
"In general, it's strange that we did not have the brand of Ukraine for 27 years of our independence. Now we have taken the first step in order to brand the country and make a single framework. The most important thing is that we will be able to use this brand in work with different target audiences, with different topics and, indeed, to open up all the opportunities for our beautiful country and do it right now... May 10, 2018, Ukraine receives its brand: Ukraine Now," Groysman said at the Cabinet's meeting on Thursday, an Ukrinform correspondent reports.
He thanked the Information Policy Ministry of Ukraine and the entire team, including the international partners, who worked on the project.
"For the first time, the technical tasks for open and transparent competitions are based on serious research of the target audience, which the single brand is oriented towards. The foreigners are the audience whom we want to present Ukraine to as a country of opportunities, a country of freedom and new emotions," State Secretary of the Information Policy Ministry of Ukraine Artem Bidenko said.
He added that the research had been carried out by the British experts within the framework of cooperation with the Government of the United Kingdom.
ol