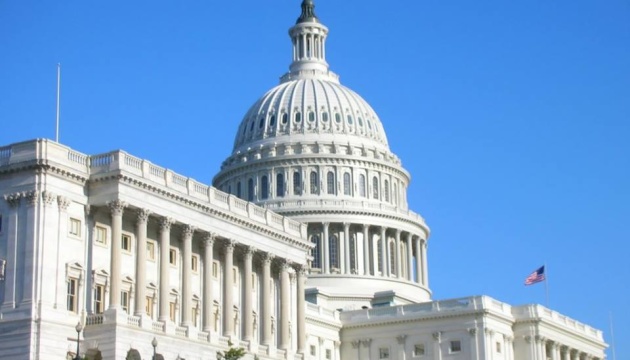 U.S. senators want explanations from Lutsenko on cooperation with Mueller
Three U.S. senators have asked Ukrainian Prosecutor General Yuriy Lutsenko to clarify the situation regarding reports in the media that the Prosecutor General's Office's cooperation with U.S. Special Counsel Robert Mueller in the Manafort case has allegedly been frozen.
The text of an open letter was published on the website of the U.S. Senate, Ukrinform reports.
"We are writing to express great concern about reports that your office has taken steps to impede cooperation with the investigation of United States Special Counsel Robert Mueller," the document says.
The letter clarifies that on May 2, the New York Times reported that the Prosecutor General's Office of Ukraine effectively froze investigations into four open cases involving Paul Manafort in Ukraine in April and impeded cooperation between Ukrainian investigators and the U.S. Office of Special Counsel.
The senators also noted that bilateral cooperation should extend to such legal matters, regardless of politics. They stressed that the joint investigation into this case is important not only to Mueller's investigation, but also critical to exposing corruption committed during the presidency of Viktor Yanukovych.
In this regard, the legislators asked if the Prosecutor General's Office has taken such steps, if anyone from the Trump administration encouraged the Ukrainian government not to interact with the investigation Special Counsel Mueller, and whether the Mueller probe was raised between Ukrainian and U.S. officials, including around the meeting of Presidents Poroshenko and Trump in New York in 2017.
Ukrainian Deputy Prosecutor General Yevhen Yenin said earlier that Mueller had not requested assistance from the Prosecutor General's Office in investigating the case of Paul Manafort. He also stressed that there are no "prohibitions" to comply with requests for international legal assistance from the United States.
op