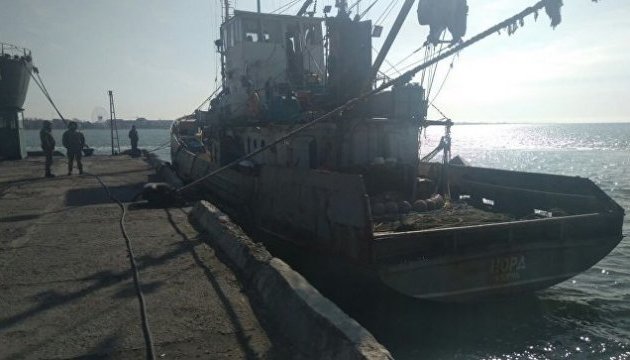 Russian border guards detain Ukrainian fishing ship near Crimean coast
Russian border guards have detained a Ukrainian fishing ship (the port of registry in Ochakiv) west of Cape Tarkhankut in the Russian-annexed Crimea, the press service of the Federal Security Service's department in Crimea has reported.
According to Radio Liberty, the vessel was detained for "illegally fishing flatfish."
"The YaMK-0041 Ukrainian fishing ship with the port of registry in Ochakiv, Ukraine, has been detained," reads the statement.
According to the FSB, illegal fishing instruments, several kilometers of nets, were seized, and the crew of five Ukrainian citizens was taken to Crimea for processing.
op