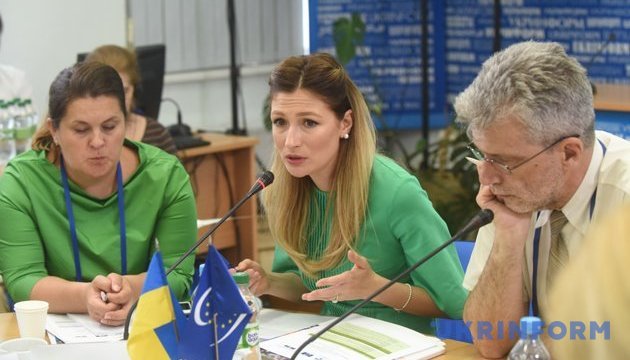 First deputy information policy minister: Phenomenon of citizen journalism arises in occupied Crimea
A phenomenon of citizen journalism has arisen in the occupied Crimea, where there are no forms of freedom.
First Deputy Information Policy Minister of Ukraine Emine Dzhaparova said this during the round table on the occasion of the World Press Freedom Day at the Ukrinform agency.
"Indeed, there are no forms of freedom in Crimea. However, a phenomenon of citizen journalism has arisen amid the total lack of freedom. Normal journalism and objective media outlets have been virtually eliminated in the information space of the peninsula, so people far from this profession now act as journalists," Dzhaparova said.
As the official noted, the Crimean activists, who exercise the functions of citizen journalists, are absolutely unprotected, they do not have editorial support, legal support and even the official status of a journalist. However, they fulfill an extremely important role, covering the realities of the occupied Crimea and the criminal activities of the Kremlin repressive machinery, Dzhaparova stressed.
ol