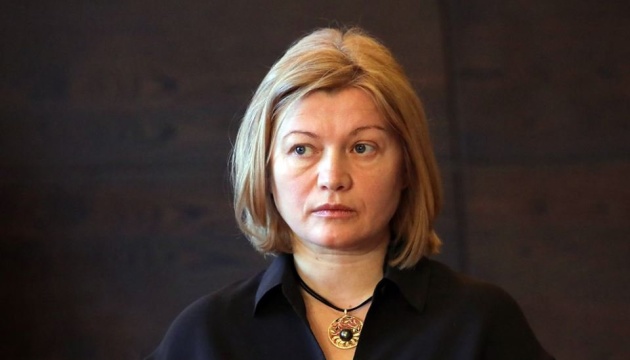 Ex-prisoners speak in EP about captivity, torture in Russia, occupied Donbas
The relatives of Ukrainian hostages held in occupied Donbas and Russia, as well as former prisoners, have demanded in the European Parliament that pressure be strengthened on Russia in the issue of the release of hostages.
First Deputy Chairwoman of the Verkhovna Rada of Ukraine Iryna Gerashchenko wrote this on her Facebook page.
"The relatives of Ukrainian hostages and political prisoners held in certain areas of Donetsk and Luhansk regions and Russian prisons, former prisoners who passed through the hell of captivity and torture, spoke on Wednesday, April 2, about the crimes of the Russian Federation and its puppets in the European Parliament. We call on the world to intensify pressure on the Russian Federation in the issue of the release of hostages and strengthen solidarity with Ukraine," she said.
Gerashchenko thanked the relatives of hostages for their active position and joint struggle for their liberation. "In May, we will have a few more important events in Britain, Germany. The world should know more about the Kremlin's prisoners. Only families will better describe the suffering of Ukrainian hostages," she said.
On May 2, the European Parliament hosted a conference "The human price of Russian aggression in Ukraine."
As reported, Gerashchenko stated on April 27 that Kyiv expected Moscow to give a concrete answer to the proposal to transfer to Russia 23 Russians convicted of crimes against the sovereignty and territorial integrity of Ukraine in order to get the release of Ukrainians held in Russian prisons.
Earlier media reports said that Russia's representative in the Trilateral Contact Group, Boris Gryzlov, said that there is a prospect for a large-scale prisoner swap in Donbas in the near future.
The next meeting of the Trilateral Contact Group will take place on May 4.
op