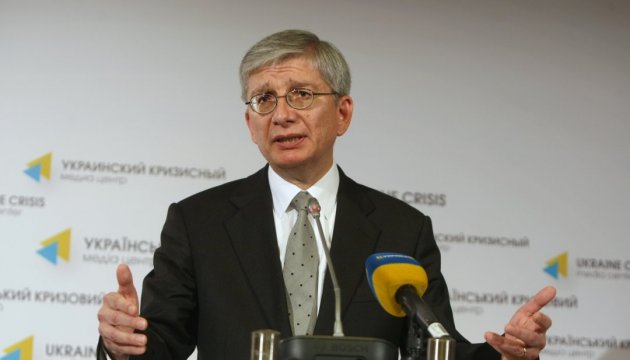 Ukrainian World Congress calls on Azerbaijan to recognize Holodomor as genocide
During a visit to Azerbaijan, President of the Ukrainian World Congress Eugene Czolij has called on Baku authorities to recognize Holodomor as an act of genocide.
This is reported by the press service of the Ukrainian World Congress.
"The UWC president called upon Azerbaijan to recognize the Holodomor as genocide of the Ukrainian people and to introduce this topic into the education curriculum," the report reads.
Czolij also appealed to the government authorities of Azerbaijan to participate in resolving important issues related to Ukrainian religious and cultural-educational life, including the provision of premises for the work and events of the Ukrainian community.
The UWC president called on Azerbaijan to include Ukraine in the building of new gas supply systems. Czolij also presented the positive results of reforming main areas of Ukraine.
"The meetings in Baku offered an opportunity for constructive discussion on the continued support by Azerbaijan for the defence of the territorial integrity of Ukraine and the strengthening of Azerbaijani-Ukrainian relations," the UWC president stated.
ish