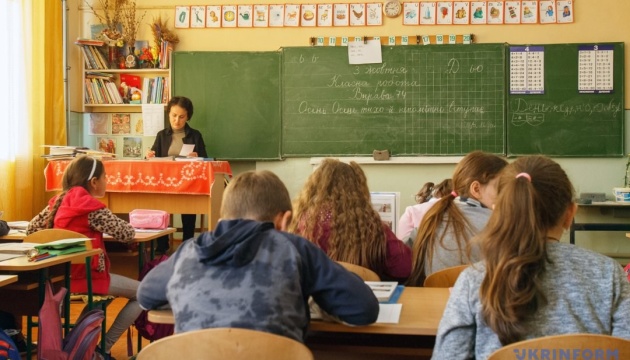 Ukraine, Bulgaria sign declaration on implementation of language article
Ukraine's Minister of Education and Science Lilia Hrynevych and Bulgaria's Minister of Education and Science Krasimir Valchev signed a declaration on the implementation of the language article of the law on education.
This is stated in a statement by the Ministry of Education and Science of Ukraine.
"Our goal is to provide equal opportunities to all schoolchildren. The law on education guarantees that Ukrainian children belonging to national minorities will receive a sufficient level of knowledge in both native and state languages for the realization of their constitutional rights. We propose to introduce gradually more subjects in the state language from the fifth grade. The number of subjects studied in Ukrainian will gradually increase each year in order to achieve the proportion of 60% of subjects in Ukrainian and 40% of subjects in minority language in the 11th grade. This model is successfully used by EU countries. This is a necessary step from the educational point of view," Hrynevych said.
She also stresses that Ukraine is implementing all the recommendations of the Venice Commission. In particular, the roadmap, which contains a list of legislative and other measures for the gradual introduction of the language article, has been already prepared.
The document also stipulates that Ukraine and Bulgaria will work on a new protocol for cooperation and exchange between the Ministry of Education and Science of Ukraine and the Ministry of Education and Science of the Republic of Bulgaria for 2019/2020, 2020/2021, 2021/2022 and 2022/2023 academic years.
ish