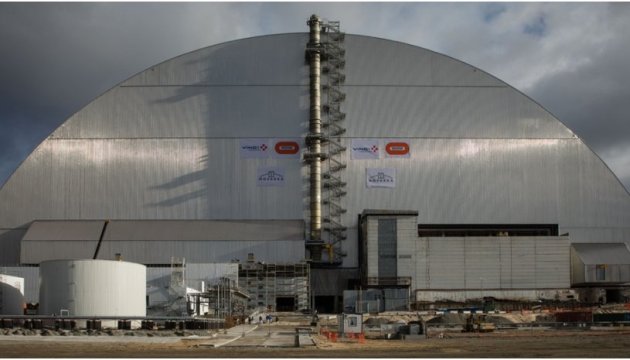 New confinement at Chernobyl NPP to be put into operation in December 2018
A new safe confinement at the Chernobyl nuclear power plant is planned to be put into operation in December 2018.
President Petro Poroshenko said this speaking at the events dedicated to the 32nd anniversary of the Chernobyl accident.
"This year we will complete one of the important stages of transformation of the Shelter project into an environmentally safe system. In December, we are planning to commission a new safe confinement installed earlier," Poroshenko said.
At the same time, he noted that he did not accelerate the launch, because "quality and safety are the most important criteria it must meet".
Poroshenko also noted that a complex of solid radioactive waste management and a liquid radioactive waste processing plant should be put into operation in 2018 as well.
ish