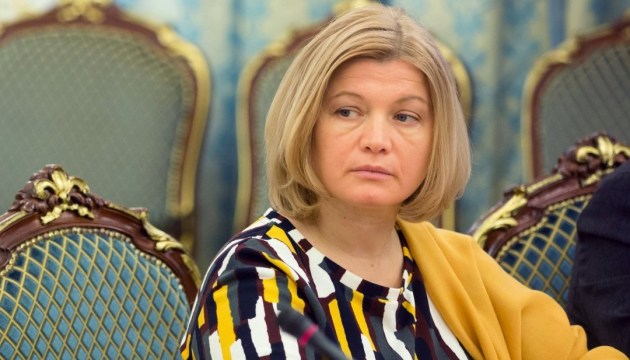 Gerashchenko calls on Putin to release prisoners before inauguration
Ukraine calls on Russia to release Ukrainian prisoners before the inauguration of President Vladimir Putin or ahead of the 2018 FIFA World Cup, a member of the Ukrainian delegation to the PACE, MP Iryna Gerashchenko, has told Ukrinform.
"We call on the Russian Federation, President Putin, to release the prisoners. This can be done before President Putin's inauguration, before the World Cup, as a gesture of humanity and goodwill so that people who were illegally detained are at home and at liberty," Gerashchenko said.
She recalled that more than 60 Ukrainians and Crimean Tatars were currently held in Russian prisons, with many of them unable to meet with lawyers or consuls.
"We are ready to transfer 23 Russians convicted of crimes against the sovereignty and territorial integrity of Ukraine for the sake of the release of the Kremlin's captives," Gerashchenko said, noting that Russia is not responding to prisoner swap proposals.
"This is a sign of Russia's inadequate attitude towards its citizens. They send them to fight or commit unlawful acts to undermine the sovereignty of Ukraine, but then they forget about them," she added.
She also recalled that there was a very difficult situation with Crimeans Sentsov and Kolchenko, "since the Russian authorities declared them Russian citizens through forcible passportization," therefore Ukrainian consuls are not allowed to meet with them.
op