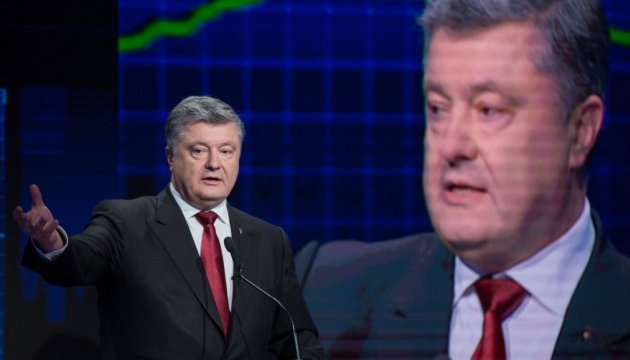 Poroshenko: Unified local church in Ukraine will not be a state institution
The state will in no way interfere in religious matters of the unified local church in Ukraine.
President Petro Poroshenko said this during the Svoboda Slova talk show on ICTV channel, the president's press service reports.
"The state will not determine who will be the Patriarch of the new church, because this is not a state matter. There will be no 'pointing finger' - support this or do not support that," he said.
The President stressed that "freedom of religion is guaranteed and will be guaranteed in Ukraine".
"In terms of historical, spiritual and state justice, Ukraine deserved the right to have the Ukrainian Autocephalous Church," Petro Poroshenko said.
As reported, President Poroshenko on April 17 sated he had prepared an appeal on granting the tomos for the autocephaly of the Orthodox Church in Ukraine.
On April 18, President Poroshenko met with the Primates of the Orthodox Churches of Ukraine and formally accepted the appeal on granting the tomos of autocephaly to the Ukrainian church signed by all the hierarchs who supported this decision to convey it to Ecumenical Patriarch Bartholomew.
iy