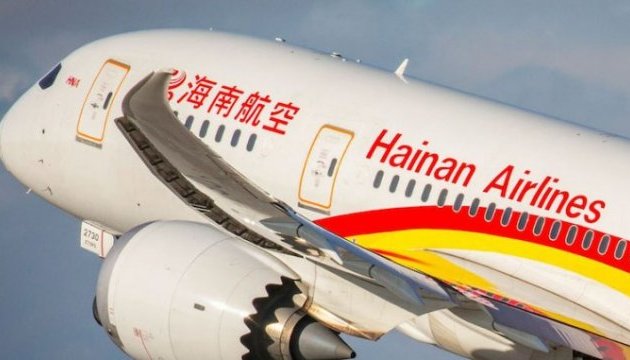 China plans to launch flights from Hainan to Ukraine
China plans to establish a free port system in its Hainan province, turn the island into a tourism hub and open direct flights between the province and Ukraine.
Deputy Director-General of the Foreign and Overseas Chinese Affairs Office of Hainan Province Ms. Dai Zhen said this during a meeting with a delegation of Ukrainian journalists, Ukrinform's correspondent reported from Haikou, the capital of Hainan Province,
"Now we have only 57 international flights. In 2-3 years we plan to increase their number to 100. There are good prospects to open a direct flight to Ukraine," she told reporters at the meeting, noting that this was the first visit of the Ukrainian delegation of journalists, which coincided with the date of the announcement of the abolition of visas for Ukrainians travelling to Hainan.
As reported, visa requirement for Ukrainians travelling to the Chinese province of Hainan will be canceled from May 1, 2018.
ish