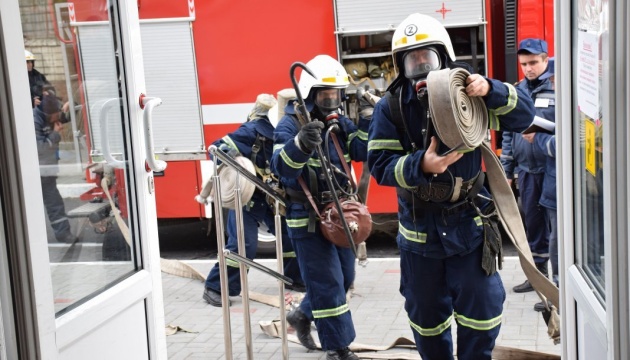 State Emergency Service proposes closing 16 shopping centers in Ukraine
The State Emergency Service of Ukraine (SESU) has inspected 1,319 shopping and entertainment centers, schools, kindergartens and hospitals and detected over 15,000 violations of fire safety regulations.
Lawsuits have been filed to courts to close 37 such facilities.
SESU Chairman Mykola Chechotkin said this at a government meeting on Wednesday, while presenting an interim report on the results of inspections of crowded facilities regarding compliance with fire safety requirements, an Ukrinform correspondent reported.
"A total of 1,319 facilities, including 937 schools and preschools, 56 hospitals with inpatient treatment, 326 shopping and entertainment centers and leisure facilities, have currently been inspected. Over 15,000 violations were revealed during inspections, and more than 5,000 of them were not eliminated for a long time," Chechotkin said.
According to him, the worst situation was recorded in Donetsk, Sumy and Ternopil regions, where more than 60% of the proposed security measures are not implemented.
Chechotkin said that 1,200 administrative charges had been imposed on the managers of these facilities and that lawsuits had been submitted to the courts to close 37 facilities, including 16 shopping centers, 18 kindergartens and schools, and three hospitals, due to the violations of fire safety regulations.
According to him, more than 30,000 crowded facilities are subject to inspections. Among them are over 4,000 trade and entertainment centers, almost 2,000 hospitals, more than 25,000 schools and kindergartens.
op