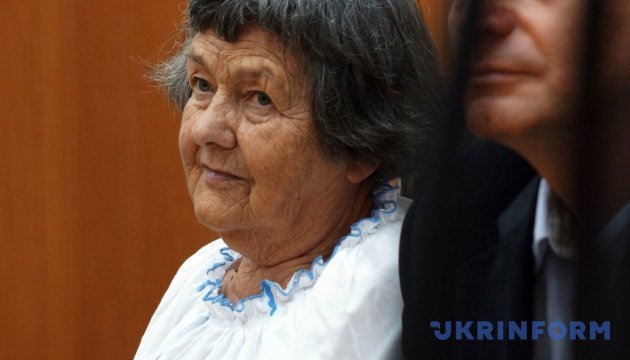 Law enforcers were looking for weapons in Savchenko's apartment - mother
The search in Ukrainian MP Nadia Savchenko's apartment has finished, and law enforcers were looking for weapons, her mother, Maria Savchenko, has said live on NewsOne channel.
"Law enforcers left the apartment at 11:00. The search lasted for two hours. They were looking for weapons, apparently thinking that there is a grenade launcher here," she said.
Maria Savchenko added that law enforcers had seized a pistol, which Nadia Savchenko received as a gift, as well as bullets to the pistol. "They did not find anything else. They drafted a protocol and left copies of the protocol for me," she added.
Nadia Savchenko is currently in custody on suspicion of encroaching on the life of a state or public figure, organizing a terrorist attack, assisting a terrorist organization and illicit handling of weapons, ammunition and explosives.
On March 22, the Verkhovna Rada gave its consent to Savchenko's prosecution, detention and arrest.
On March 23, the Shevchenkivsky District Court of Kyiv ruled to place Savchenko in custody until May 20, with no right to post bail.
op