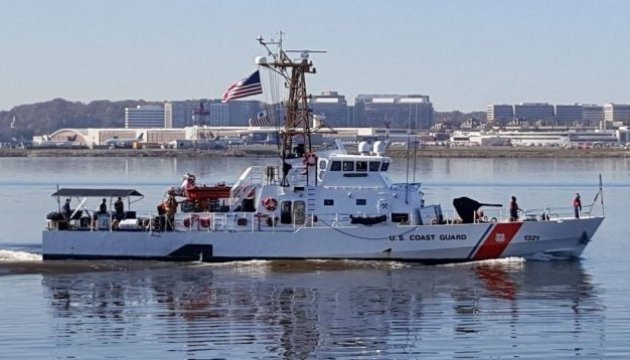 Contract with U.S. for transfer of two patrol boats could be signed in May - Poroshenko
A group of U.S. coast guard specialists will arrive in Ukraine in early May this year to finalize and sign a contract for the transfer of two Island-class patrol boats from the U.S. government to Ukraine.
Ukrainian President Petro Poroshenko said this at a ceremony to award certificates for water and road transport to the National Police of Ukraine, an Ukrinform correspondent reported.
"Given a number of incorrect reports in the media and social networking sites, I would like to take this opportunity to inform the public about the situation with American Island-class patrol boats... The Defense Ministry is undergoing internal procedures, the completion and approval of a draft contract that we received from the American side. It was initially planned that in early May, a group of U.S. coast guard specialists will arrive in Ukraine for finalization and, I hope, signing of the said contract," Poroshenko said.
He added that under preliminary terms, these boats would be transferred for free and that their equipment and transportation would be financed from Ukraine's budget.
"The sum will preliminarily be more than $10 million. At the same time, I want to inform you that from the very beginning the decision was made on the expediency of approving the contract," Poroshenko said.
op