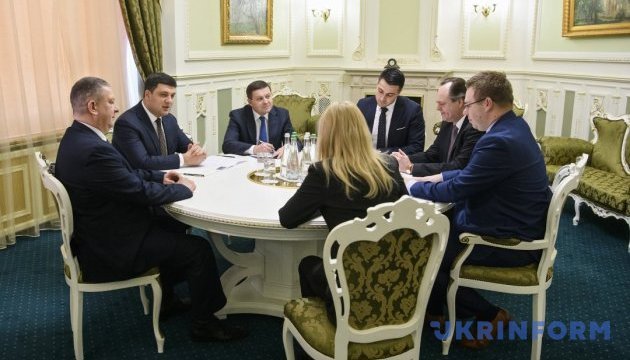 Ukraine, Croatia sign Memorandum on cooperation in social sphere
Ukraine's Social Policy Minister Andriy Reva and Croatia's Minister of Labor and Pension Marko Pavic signed a Memorandum of Cooperation that will help in tackling social challenges, the social policy ministry's press service reports.
"There are many common directions in the social sphere of the both countries, and the ministries decided to share this experience. Therefore, the Social Policy Ministry of Ukraine and the Ministry of Labor and Pensions of the Republic of Croatia signed a Memorandum of Mutual Understanding in the field of labor and social policy," reads the report.
The press service reported that at the beginning of the meeting, Pavic stressed that Croatia condemns the annexation of Crimea.
Pavic also told about successful social welfare projects in Croatia, in particular the employment of women in rural areas.
At the same time, according to him, the social sphere of Croatia has changed a lot over the past two years: "If earlier the unemployment rate in Croatia was higher than the average in the European Union, then in 2017, the republic's employment rate rose to the third place among the countries of the European Union," said Pavic.
In turn, Reva noted that the problems of labor and employment are priority issues for the Social Policy Ministry.
"For example, in 2017, we moved forward, by launching the reform in the sphere of labor conditions and wages, which had already yielded results in the form of average wage growth," said Reva.
The ministry's press service also reported that the parties during the meeting discussed the issues of employment of people with disabilities.
iy