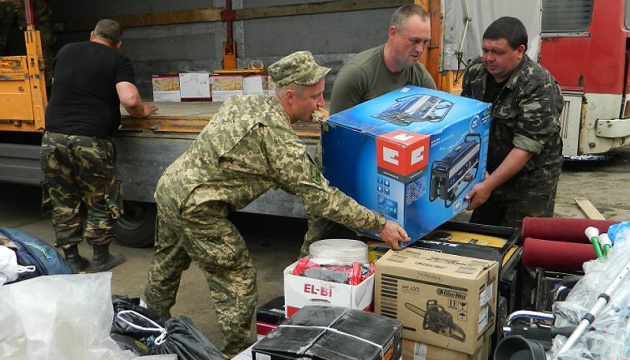 This day in history. Ukrainian Volunteer Fighter Day
March 14 is the Ukrainian Volunteer Fighter Day, which was established by the Verkhovna Rada in early 2017 to honor the courage and heroism of the defenders of Ukraine's independence, sovereignty and territorial integrity.
The date is not random. On March 14, 2014, from Independence Square, the first volunteers left for the training base in Novi Petrivtsi near Kyiv. The contribution of the first wave of volunteers at the beginning of the war in eastern Ukraine can hardly be overestimated, since at the time, not all professional servicemen were ready to defend their state.
In late 2013 and early 2014, thousands of ordinary Ukrainian citizens, abandoning their own affairs - education, work, business and families - first went to the country's squares, protesting against the anti-state policy of the then top government of the country, and then resisted with arms in their hands to the Russian army. In the spring of 2014, there was a record-breaking turnout at Ukrainian military recruitment offices. People came there without waiting for a summons. Others - men and women, self-organized into battalions and left for the east of the country. Volunteers, their courage, dedication to national interests and genuine patriotism helped mobilize forces in the rear and supply the army with weapons. Ukrainian volunteers became the pride of the Ukrainian people and at the same time the headache of the Kremlin's assassins. In total, nearly 40 volunteer battalions participated in the military conflict in the east of the country. The overwhelming majority of them later turned into military units of law enforcement agencies.
The phenomenon of volunteers has long been characteristic of Ukrainians. One of the first such examples was Zaporozhian Sich - a paramilitary structure of volunteer battalions, which defended Ukraine for centuries.